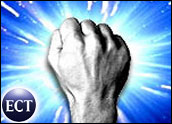 Marvel Comics is opening its archives to the public with the launch of the online subscription serviceMarvel Digital Comics Unlimited, the company announced Tuesday.
Curated by Marvel editors, the company's Super Hero adventures collection is now available in one digital location, giving fans access to thousands of titles from Marvel's historic comic book archives. The collection ranges from the first issues of Amazing Spider-Man, The X-Men, Incredible Hulk, Fantastic Four and other favorites to more recent story lines, miniseries and special issues.
Each digital comic is presented in the highest resolution ever available, Marvel said, and the site offers multiple viewing options, user-friendly search and recommendation features, and personalized reading list tools. Subscription rates start at US$4.99 per month, and for a limited time, Marvel is offering a free sampling of 250 titles.
2,500 Comic Books
While the free sampling offer includes a mix of epic classics and current favorites, the full Marvel Digital Comics Unlimited launch offering includes more than 2,500 comic books. Marvel plans to add at least 20 additional titles to the site each week, based on editors' picks and subscriber requests.
Included in the site's initial offerings are the first 100 issues of both Amazing Spider-Man and The Fantastic Four; the initial 66 issue run of Uncanny X-Men; the first 50 issues of The Avengers; issues marking the first appearances of such Super Heroes as Spider-Man, The Fantastic Four, Captain America, The Incredible Hulk, Wolverine, Thor, Daredevil and Silver Surfer, as well as renowned villains including Dr. Octopus, Sandman, Lizard and Dr. Doom.
Original Material
Among the Young Reader Series offerings included at launch will be Marvel Adventures Spider-Man, Spider-Girl and Franklin Richards: Son of a Genius. Original source material was optimized for the Web by painstakingly re-coloring and re-digitizing select content, Marvel said.
"With Marvel Digital Comics Unlimited, we believe we have built a state-of-the-art online destination that will not only engage comic book readers of all ages, but also serve as the ultimate complement to our primary comic hobby market print business, through which all new Marvel Comics monthly titles will continue to be released before their availability in digital format," said Dan Buckley, president of Marvel Publishing.
Delayed Release Online
Titles will be released in print "at least six months" before they are available online, Marvel said.
Three distinct viewing modes are available through the service: traditional single and double-page formats, as well as Marvel's patent-pending "Smart Panel" viewing feature. Readers can search the site in a variety of ways, including by character, creator (writer and illustrator), specific book title, miniseries and date of publication.
"There aren't that many sites that can make online subscriptions work, but I suspect this will be one of them," Greg Sterling, founder of Sterling Market Intelligence, told TechNewsWorld. "This will offer people unique, branded content that they want but can't get elsewhere."
Video Alternative
Back in the late 1990s, one of Japan's leading advertising companies had an online comic strip site that was very successful, noted Gerry Kaufhold, a principal analyst with In-Stat.
"This was back in the days when most people still used dial-up phone lines, and the small files associated with comics were perfect," he told TechNewsWorld. "Comics can be just as good as video, and without broadband, they were much more compelling."
Even today, roughly a third of the movies coming out from Hollywood are based on graphic novels. "It's an absolute phenomenon," Kaufhold said.
"Basically, these offerings let your imagination replace what you need from a broadband connection, and people are just as happy as if they had seen the video," he explained.
Skyrocketing Print Prices
Looking ahead, online subscription models for comics could also have a strong effect on the prices of print comic books.
"If I can get a subscription and read the comics online for a whole lot less than buying them, it will expand the audience for the product, and it will make the value of the actual comics go up dramatically," Kaufhold reasoned.
"If you're an eBay trader in comic books, this is what you've been waiting for: People who never sought out comics are now going to get addicted online and start looking for hard copies," he predicted. "The values will skyrocket."
Bottom line: "This is a smart move for Marvel," Kaufhold concluded. "It will be a big deal all over the world."
Marvel's stock increased $1.63, or almost 6 percent, to $28.95 in Tuesday trading.