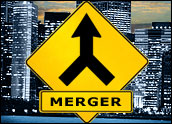 At one time, AT&T and MCI were the telecommunications industry's most influential service providers. As part of a recent period rife with dramatic market changes, the former is in the process of being acquired by SBC Communications and the latter by Verizon Communications.
"Revenue and profit margins have been rapidly shifting throughout the long distance market, and unfortunately AT&T and MCI did not keep pace with the changes," said Victor Schnee, president of Probe Financial Associates.
In their glory years, the two carriers catered to large corporations that would pay premium prices for long distance services to connect their remote offices. In fact in 1996, AT&T wanted to purchase SBC but Federal Communication Commissioner Reed Hundt put the kibosh on such talks by labeling such a merger "unthinkable." He was concerned that the merged entity would be so powerful that it would limit competition in the long distance market. In 2000, the FCC blocked MCI's proposed purchase of Sprint for similar reasons.
Much has changed since then, most notably AT&T and MCI's market positions. Their traditional business, long distance services, has been under siege on a number of fronts. The FCC's Telecommunications Act of 1996 enabled local exchange carriers to enter the long distance market, for instance. "Local exchange carriers benefited from the change: they have been winning 20-30 percent of the long distance business," said David Willis, a senior analyst with Gartner Group.
No Support from the Locals
As part of that agreement, the long distance companies were allowed to move into local exchange business but they did not fare well there. "The long distance companies did not have the right strategies in place to attract local customers," said Dan Baker, director of OSS research at market research firm Dittberner Associates. Gartner Group's Willis thought that regulatory issues also played a role in the lack of success: "The cards were stacked against the long distance carriers; they had to pay so much for local access that it became difficult for them to match the rates that the local carriers offered."
In addition to changing regulations, the Internet's emergence meant there were new long distance alternatives. "The emergence of VoIP had a chilling effect on the traditional long distance market," Probe Financial Associates' Schnee told TechNewsWorld. AT&T and MCI revamped their networks to offer these services but were hard pressed to match offerings from start-up vendors, such as Level 3 Communications and Vonage.
Further compounding the problem, cable companies recently became long distance service suppliers. By bundling local service, long distance, high-speed Internet services, and cable television services, these firms have been able to increase their telecommunications market share.
Plummeting Revenue
The end result has been diminishing customer bases and decreasing margins for the two distance services suppliers. AT&T's revenues have fallen from nearly US$50 billion in 1999 to $30.5 billion in 2004, and it residential customer base that one served 60 million customers was down to 24 million at the end of 2004. MCI's first quarter 2005 revenue, which was announced in May, was $4.8 billion, a 12% decline from its first quarter 2004 sales.
The market changes were not totally unexpected, and the two firms did try to buttress themselves against them. AT&T attempted to build a bundled services portfolio by adding cable television, local services, and wireless services to its repertoire. However, the expected synergies did not materialize as quickly as the firm anticipated, and the company ended up selling off those businesses. "AT&T did not have strong leadership in top management as it attempted to position itself for future growth," noted Probe Financial Associates' Schnee.
MCI was acquired by WorldCom, one of the companies involved in some questionable accounting practices during the Internet boom. The long distance services firm, which went through a few name changes during the past few years, filed for Chapter 11 bankruptcy, remerged, but has steadily losing market share.
Finding a Safe Haven?
Given their recent struggles, the mergers may provide AT&T and MCI with at least needed stability and perhaps clearer long term direction. "The mergers do have the potential to marry AT&T's and MCI's long distance services with the local presence evident with Verizon and SBC," said Gartner Group's Willis. In addition, the firms have financial prowess: with annual revenue near $72 billion, SBC and Verizon have been jockeying for the position as the nation's largest carrier.
The mergers could lead to increased profitability; the carriers may be able to reduce their operating expenses by cutting back on redundant departments. SBC has stated it expects a workforce reduction of 13,000; Verizon has not yet outline its plans.
But there are some roadblocks with the mergers, starting with the approval process. The FCC and the Department of Justice are expected to take a close look at how the mergers will impact the telecommunications market. In addition, the deals must be approved by independent state regulators, meaning the process could stretch out from 12 to 24 months.
A Hope and a Prayer
The anticipated cost reductions could be more of a wish than a certainty. "Vendors have repeatedly talked about consolidating their billing systems, but they have often abandoned such projects because the systems are so large and complex," said Dittberner Associates' Baker.
The new companies need to revamp their business processes and determine how they want to deal with corporate and consumer customers. Employees from the old and new firms will be vying to keep their processes — as well as their jobs — intact. The job cuts could mean service will suffer and long standing relationships may be broken. As a result, the companies may lose customers in the short term.
The mergers represent another historic chapter in a volatile industry. "I don't expect all of the existing companies to stay in business as stand-alone entities," predicted said Probe Financial Associates' Schnee. Broadwing Communications, Global Crossing, Level 3, Sprint, XO Communications Inc., and WilTel Communications are some of the firms still focused on the long distance market. Already, Qwest Communications International made an unsuccessful bid for MCI, and Bell South has been mentioned as a possible suitor for Sprint.
While SBC and Verizon seem poised to survive additional market changes, AT&T's and MCI's recent travails illustrate just how tenuous a telecommunications service provider's position is as the market moves to next generation services.