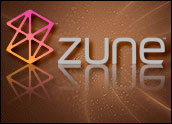 As the iPod world held its breath Tuesday in anticipation of Apple's mysterious press event scheduled for Wednesday, a Microsoft executive indicated that the competing Zune platform could soon include a phone.
Speaking at a Citigroup global technology conference, Mindy Mount, chief financial officer of Microsoft's entertainment and devices division, reportedly told investors that it would not be unreasonable to suggest Microsoft might be developing an integrated device with both phone and music capabilities, much like Apple's celebrated iPhone.
There has been speculation about a Zune phone ever since the media player debuted last year, and public enthusiasm for Apple's iPhone has only added more fuel to that fire.
Microsoft could not be reached for comment.
Mobile Ambitions
Meanwhile, Microsoft on Wednesday lowered the price of the Zune player — from US$249 to $199.
Zune has met with only limited success since it was released, and the product is so far still greatly overshadowed by Apple's iPod media player, which dominates the market. Many observers expect a new generation of iPods to be the focus of Apple's Wednesday press event, giving the line a fresh boost in time for the holiday shopping season.
Yet Microsoft is also widely believed to be interested in expanding its presence in the mobile market beyond just its Windows Mobile operating system, which is used on devices from multiple manufacturers. Last week, there were also widely circulated rumors that Microsoft is considering acquiring Research In Motion, maker of the wildly popular BlackBerry e-mail and phone device.
Crafting its own Zune phone could also give Microsoft a presence on the hardware side of the portable multimedia market.
Microsoft's stock rose 60 cents, or about 2 percent, to $29.10 in Tuesday trading. By Wednesday morning, the stock had fallen again to $28.55.
'Quite a Likelihood'
With the Zune player already in the market, Microsoft could come out with a Zune phone in early to mid-2008, Zippy Aima, an analyst with Frost & Sullivan, told TechNewsWorld. "It might have the whole Windows package on it, including the ability to access e-mails and listen to music," she said.
While not exactly complementary, such a phone "would add to Microsoft's product offering," she said. "They have the technology available to work on one, so it doesn't seem unrealistic — I'd say it's quite a likelihood."
To be able to compete against the pricey but popular iPhone, however, any Zune phone would have to offer a distinct set of features or an attractive price point, Aima added.
Distinguishing Features
The iPhone accounted for 1.8 percent, or 220,000 units, of the 12.2 million mobile handset units sold in the United States in July, according to iSuppli. Apple will sell 4.5 million iPhones in 2007, close to 15 million in 2008, and more than 20 million in 2009, the market researcher predicts.
"The consumer has so many choices for mobile phones," Aima explained. "If a Zune phone offered distinct features that others in the smartphone category don't have, and at an affordable price point, it might be accepted in the market."
Indeed, the iPhone notwithstanding, consumers are still looking for something less expensive and more feature-rich, Harry Wang, a senior analyst with Parks Associates, told TechNewsWorld.
A Question of Price
"The iPhone has opened the eyes of a lot of competitors" about the market's potential, Wang explained, and Microsoft doesn't want to be left behind. "There is a lot of pent-up demand for well-designed multimedia smartphones. Given Microsoft's software capabilities, maybe it can improve and beat Apple down the road."
While Zune devices have been priced higher than the iPod, it remains to be seen if Microsoft will be able to reduce that gap in the smartphone space, Wang added.
"From an engineering perspective, Apple did a good job of getting the most bucks out of the supplier side for its video iPod," he explained. "Maybe Microsoft learned from its Zune experience, but for now, I see the smart engineering capability more on Apple's side."