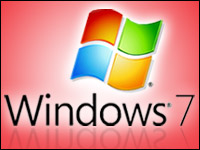 Microsoft has given manufacturers the tools to make Windows the operating system for a host of consumer-oriented devices — from video game consoles to TV set-top boxes that serve as full-blown home entertainment centers. It's not clear, however, exactly when consumers will be able to purchase these devices.
Windows Embedded Standard 7 is the proposed platform. Microsoft announced the release of a "componentized and customizable" version of the operating system to equipment manufacturers at the Embedded Systems Conference Silicon Valley, taking place this week in San Jose, Calif.
Home Entertainment
Adding Windows Media Center to Windows Embedded Standard 7 will drive growth in the home entertainment market by allowing both OEMs and service providers, such as cable and satellite TV companies, to "explore additional revenue streams by providing unique content through a central media hub in the home," said Kevin Dallas, general manager of the Windows embedded unit at Microsoft.
Windows Media Center — which allows users to create libraries of music, video and other forms of media from multiple sources, including the Internet — is a standard feature in most PC-based versions of Windows 7.
It appears that consumers, indeed, have an appetite for devices that offer wide access to various forms of content. They spent roughly US$74 billion on connected media devices such as game consoles, TVs and set-top boxes in 2009, according to ABI Research, and the firm expects that figure to reach $94 billion in 2010.
The economic downturn slowed consumer spending on core home networking devices, such as routers and gateways for home WiFi networks, ABI noted.
Consumers' desire to distribute audio and video around the home and access online content through their televisions is the main driver of growth in the connected media space, according to the firm.
With a market showing healthy growth in the face of a severe recession, it's not surprising that Microsoft would tout the potential for Windows Embedded Standard 7 to be a force in this sector.
Digital Signage
However, most of the manufacturers that Microsoft has identified as having immediate plans to ship products containing the new operating system are in other markets. For instance, it said HP and Wyse Technology will use Windows Embedded Standard 7 as a thin-client user interface. It also mentioned several companies that plan to use it as a platform for running new digital signage appliances.
Microsoft and Intel will unveil a platform they codeveloped for this market at the upcoming Screen Media Expo, to be held in London in early May, Dallas said.
"We will be debuting two new digital signage appliances based on Windows Embedded Standard 7 at Screen Media Expo," Gabrielle Marshall, marketing manager for DT Research, told TechNewsWorld. "We have been using Windows Vista for our appliances, and it has worked well, but we expect Windows Embedded Standard 7 to be even better."
Specifically, Marshall said, DT Research engineers expect a new video rendering module in Window Embedded Standard 7 to improve the quality of 3-D graphics and provide faster video playback on the company's digital signs, which are used in places like airports, train stations and restaurants.
The new operating system also will allow for updating the information flashed on signs faster, she noted, in addition to offering enhanced security and faster recovery after power interruptions.
As to when devices powered by Windows Embedded Standard 7 might reach the home entertainment space, Ashwin Kulkarni, senior product manager Window Embedded, told TechNewsWorld the company was "actively working with several OEMs to deliver set-top boxes, TVs and other connected media devices built on Windows Embedded Standard 7." Further details will be announced in the coming weeks.