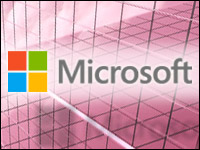 Microsoft is now offering general availability of its Azure cloud service in China, becoming the first multinational company to provide public cloud services in the Middle Kingdom.
Microsoft is partnering with 21Vianet, a Chinese data center services provider, a marriage that likely helped appease Beijing officials. (Until now, all major cloud providers in China — Baidu, Alibaba and Tencent — have been Chinese.)
The China launch is part of a broad push in Asia. Windows Azure — the name will change to "Microsoft Azure" on April 3 — became generally available in Japan last month. There are already Azure data centers in Singapore and Hong Kong.
[Source: Microsoft via The Seattle Times]
BlackBerry Sues One of Its Own
BlackBerry successfully sued its senior vice president for software, Sebastien Marineau-Mes, thereby preventing him from taking a job at Apple — at least for a little while.
This one is a little muddy: Marineau-Mes signed a contract with BlackBerry in October, promoting him to executive vice president of platform development. If you remember, however, things weren't going so great for BlackBerry back in October — the company was actively seeking a buyout that never materialized.
Thus did BlackBerry suspend all promotions, including that of Marineau-Mes.
He subsequently quit — or tried to quit — in December to take a gig at Apple. Alas, the October contract stipulated that he must give six months of notice before resigning.
The contract should be voided, Marineau-Mes argued, but the court ruled against him.
Marineau-Mes therefore will have to stay at BlackBerry until June. Surely he'll be keeping his nose close to the grindstone in the meantime.
[Source: The Guardian]
New Plot Twist in Turkey's Twitter Drama
A court in Turkey ordered the suspension of the nation's recent ban on Twitter, but as with all things Turkey-and-Twitter, it isn't quite that simple.
The suspension of the ban might not take effect for weeks — if, that is, it takes effect at all. Turkey's telecommunication authority can take up to 30 days to decide whether to heed the court's decision.
The country banned Twitter after Prime Minister Recep Tayyip Erdogan dubbed the social media platform a "scourge." Erdogan has been skewered on social media, incidentally, where allegations of corruption have run rampant.
Scourge or no, the Twitter block really hasn't been doing so hot. Twitter users in the country have found any number of ways to circumvent the ban, including VPN Hotspot Shield, a tool for skirting would-be firewalls. (The service announced a 33,000 percent spike in iPhone and Android downloads in Turkey within 24 hours of last week's ban.)
While Turkey's prime minister wants to erase Twitter, the nation's president, Abdullag Gul, is far less dictatorial. He boasts more than 4 million Twitter followers himself, for one thing, and has gone on record in opposition to banning the site.
[Source: BBC]
Sony Makes Bank From Property Sales
Sony announced that it will pocket nearly US$50 million in profit in the next fiscal quarter, thanks to the sale of Tokyo property.
The company is shedding assets to help rectify its recent slump. Sony announced last month that it expects to lose more than $1 billion in the year ending March 31. The company also said it would nix 5,000 jobs.
The gains from the property sale will be posted as operating profit for the quarter starting on April 1, so at least they're off to a good start.
[Source: Reuters]