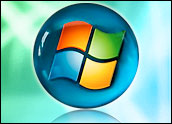 Microsoft on Tuesday released the final versions of six new tools designed to help businesses make the migration to its newly released operating system (OS), Windows Vista. The tools can assist business users at each stage in their upgrade to the next-generation OS, including assessment, planning, testing and deployment, according to Microsoft.
"Broadly deploying a new Windows client operating system starts with a testing and planning process, followed by a significant investment in time and effort to roll out the new solution," said Al Gillen, research vice president for System Software at IDC. "The tools Microsoft has delivered with Windows Vista will help customers save time and reduce effort both in the planning process and in the deployment phase."
Compatibility Issues
The tools can assess the compatibility of both hardware and software, assist with the actual deployment and managing volume activation of the OS, and provide a virtual environment for continued use of past versions of the Windows client.
Businesses with questions about whether their organization currently has the PC power to upgrade to Vista can turn to the Windows Vista Hardware Assessment 1.0 (WVHA) tool. With WVHA, companies can assess their entire network of hardware — computers and other devices — for compatibility with Vista, quickly and easily. The tool takes an inventory of each PC without the need to install software agents on any machine. The free download automatically generates a set of comprehensive reports with upgrade recommendations for each PC, the company said.
Once businesses have determined whether their computers are up to snuff, they can turn their attention to ascertaining how an upgrade will affect the applications running on their network.
The Application Compatibility Toolkit (ACT) 5.0 can assist companies by reducing the cost and time it takes to resolve any compatibility issues they may encounter in the migration. At all levels of the software development process, using a series of compatibility evaluators and tools, ACT 5.0 provides software developers, independent software vendors (ISV) and IT professional with the ability to identify potential application conflicts and how best to resolve them before the OS has been deployed.
The free tool includes mechanisms for remediating compatibility issues and tracking compatibility information throughout the life cycle of an application. ACT 5.0 also includes a new online ACT community through which users can access regularly-updated assessments and test results from Microsoft as well as a variety of other companies, including the ISVs.
Volume Activation
With the release of Vista, Microsoft gave business users several additional options in terms of the way they can use volume activation technologies to activate multiple Windows Vista-based PCs in a desktop environment. The Volume Activation Management Tool (VAMT) allows IT professionals to automate and centrally manage the volume activation process with a Multiple Activation Key (MAK). Key Management Service (KMS) for Windows Server 2003 offers business users the ability to run KMS on Windows Server 2003 and host a local service within their environment for use during the Vista activation process without sending information to Microsoft.
Microsoft optimized Virtual PC 2007 for Windows Vista so that it is possible to run multiple operating systems on a single PC at the same time. Using Virtual PC, businesses can upgrade to Vista while maintaining the previous Windows environment to run legacy or custom applications in a virtual setting. The newly enhanced tool sports improved performance, hardware virtualization, preboot execution environment functionality as well as support for 64-bit versions of Vista. The tool also provides environments for software development and testing, in addition to multiple operating system scenarios for help desks, support service and staff training.
Microsoft's Solution Accelerator for Business Desktop Deployment (BDD) 2007 is a consolidated set of comprehensive guidelines and tools that assist companies as they deploy Vista and the 2007 Office productivity suite to desktops. The application includes single-image engineering and deployment capabilities, user-state migration tools, remote deployment tools and integration with other key Microsoft deployment products such as Systems Management Server 2003. According to Microsoft, the free download can also be used to obtain and integrate all of the Vista deployment tools Microsoft has released.
Taking the Pressure Off
With the release of these deployment tools, Microsoft has taken some of the pressure off businesses. Upgrading a desktop OS is no small task, Michael Cherry, Windows analyst at Direction on Microsoft, told TechNewsWorld. Organizations will appreciate anything that makes that easier, he added.
It would not have made sense for independent IT departments to create anything like these tools, because after the deployment they would be unnecessary, Cherry explained. Microsoft was able to call upon a wealth of information and use that knowledge to build intricate applications such as the ACT 5.0.
While the enterprise version of Vista was released in November, Cherry said the deployment tools have come along at just the right time for businesses contemplating an OS upgrade. "Now people are trying to collect that kind of information and decide if they are going to [upgrade] and 'how are we going to do it,'" he said.
Though Microsoft should not expect to see a rush of businesses embarking on the deployment process, the tools will cut down on the time companies require for the upgrade because now business users have a set of applications that can help them throughout the six to 18 month-long process.
"In general the tools are useful, and if [companies] didn't have them, [they] would have to generate [their] own solutions. So [the tools] will speed things up," Cherry said. "But, you can't conclude from that that there will be a massive amount of sudden Vista sales. An evaluation by corporations still takes a long time."