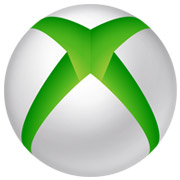 Microsoft last week announced a deal to acquire live-streaming startup Beam. It plans to use Beam's interactive technology to enhance the Xbox Live experience.
Beam, which was the winner of Techcrunch Disrupt earlier this year, has attracted a number of top investors, including Techstars, Courtside Ventures and Ore Ventures.
The deal is designed to help make Xbox Live more social and fun for users, Microsoft said, allowing members of the community not only to just watch players engage in new gaming experiences, but also to engage directly with each other.
"We at Xbox … want to provide gamers with the freedom and choice to have great multiplayer experiences across all of Beam's platforms," said Chad Gibson, partner group program manager at Xbox Live.
Rapid Growth
Beam launched earlier this year following a beta test period. After only about eight months of activity, the Beam community has grown to about 100,000 members, said CEO Matt Salsamendi.
Salsamendi will continue to lead the Beam team as part of Team Xbox in Microsoft's Engineering Group. The company will add a number of new team members to help grow the newly combined platform, he said.
The team will offer broadcasts that work across different gaming platforms, while adding new features and interactive game integration, Salsamendi added.
The acquisition is in step with Microsoft's effort to ramp up its Xbox efforts to fulfill increasing demands for interactivity. The gaming community is moving away from the individual player format to a multiplayer model that lets users engage with one other across space and time.
"In purchasing Beam, Microsoft is acquiring the core assets it needs to quickly build and offer in-house streaming that supports participatory play," said Charles King, principal analyst at Pund-IT.
"That's a critical point in attracting younger gamers who love Let's Play videos, and should add some social play polish to the Xbox and related Microsoft gaming services," he told TechNewsWorld.
The deal comes just two months after Microsoft rolled out a series of new Xbox gaming devices at the E3 conference. It previewed Project Scorpio, touting it as the most advanced game console ever created.
The gaming segment is one of its most important remaining areas of growth for Microsoft, which has seen a very rough series of setbacks in mobile in recent years. The tablet and PC market are going through a period of sluggish sales, at best, and may be experiencing some declining growth.
During the fiscal fourth quarter report, Microsoft reported 33 percent growth in Xbox monthly active users to 49 billion people.
The E-Sports Factor
"The e-sports segment is really starting to pick up, and Beam should make the Xbox platform a stronger player in this increasingly social game-playing venue," said Rob Enderle, principal analyst at the Enderle Group.
"The expectation is, as games advance and become more realistic, and game designers and e-sports directors get a better sense for virtual camera placement, this venue will grow globally to rival more traditional games," he told TechNewsWorld. "Beam is part of Microsoft's strategy to make sure they have a strong solution when the market is ready for it."
"E-sports as it stands now is mostly a passive activity for viewers, but the audience could get involved by being able to vote on aspects of the game or aesthetics," said Ted Pollak, senior gaming analyst a Jon Peddie Research.
"Outside of e-sports, passive and interactive viewership of single player or co-op games played by celebrities or notably skilled players is also a monetization path," he told TechNewsWorld.
"This acquisition makes perfect sense to me," Pollak added. "Microsoft has pushed into e-sports with their live tournament program. I'd bet they would also love to eventually have nongamers watching Xbox games, which is quite possible as Windows users are being assimilated into the Xbox platform. Beam's technology will help enable this phenomenon."