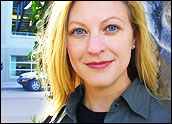 For years, Microsoft has come under heavy fire for not making its systems secure enough. Now, with the upcoming release of its new operating system (OS), Windows Vista, the company is being unfairly attacked by self-interested competitors for adding more security to protect consumers.
Back in 2002, when Microsoft co-founder Bill Gates announced that the company would be making security a priority, the computing industry responded with a collective, "Finally." Thomas Greene, writing for the Register, reported at the time that "Bill finally admits that the company has wrongly emphasized whistles and bells over security, and decrees that this shall change." He went on to say, "Hallelujah. He's finally arrived on the same page as the rest of the computing world."
Going to Extremes
Greene's analysis would have been more accurate if he had written, "the rest of the computing world except for those who will lose business when consumers' computing lives become more secure." But Greene wrote long before McAfee decided to place a full-page advertisement in the Financial Times predicting doom and gloom if Microsoft is allowed to make its own product more secure.
McAfee has gone to such extreme lengths because if Windows Vista is indeed more secure than Microsoft's current OS, it might mean that there won't be a need for McAfee's current services. This of course makes McAfee and others like Symantec cringe and hope that the European Commission will step in to stop Microsoft's upgrades — hence, the ad in the European-based newspaper.
Such squabbling might make interesting discussion, but if any government were to stop Microsoft from making its product more secure, that would be a disaster and show just how misguided "competition policy" can be. Too often, competition policy is so focused on protecting competitors that regulators appear to have forgotten the true goal — protecting consumers.
Dangerous Attitude
Though Microsoft tends to get caught up in many of these debates, no one should assume this current squabble is just Microsoft-bashing. McAfee has been taking swipes at all its competitors of late, including the open source community.
Earlier this year, McAfee released a paper that got some open source advocates hot under the collar because it implied that the open source methods are increasing malicious software attacks. "Wide and open distribution of malware samples — especially source code — is a problem, not a solution," the report said.
It appears that McAfee doesn't really want anyone solving computer security problems except for itself. That's a normal frame of mind for any ambitious company, but that attitude becomes dangerous when governments buy into it and start to deploy the power of the state to implement it.
If carmakers announced plans to increase quality so their vehicles needed fewer repairs, would anyone argue that in order to keep mechanics employed, the government shouldn't allow the upgrades? No, and that's why McAfee's silly rumblings should be quickly dismissed. In any case, it appears the company is moving its business into other realms.
Listening to Customers
McAfee recently announced that it has agreed to pay US$56 million in cash and $4 million in working capital for Citadel, a software firm that automates the process of complying with regulatory requirements like Sarbanes-Oxley and the Health Insurance Portability and Accountability Act (HIPAA). Government regulatory compliance does indeed seem to be a growth area, so perhaps McAfee should focus its efforts there and let consumers peacefully buy the next version of Windows.
Microsoft does command a large market share, more reason to let the company secure its product, something its customers want. Computer users everywhere are tired of dealing with the lost time and revenue that come as a result of software attacks.
---
Sonia Arrison
, a TechNewsWorld columnist, is director of Technology Studies at the California-based
Pacific Research Institute
.
---