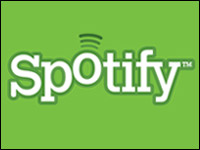 Ministry of Sound, a London night club and dance music brand, is suing music streaming service Spotify for copyright infringement.
Ministry of Sound claims that Spotify has refused to delete users' playlists that copy Ministry of Sound compilation albums, some of which contain "Ministry of Sound" in their titles. The brand is thus seeking damages and costs as well as an injunction that would require Spotify to remove these playlists and permanently block other playlists matching Ministry of Sound compilations.
Ministry of Sound has been asking Spotify to remove copycat compilations since 2012, CEO Lohan Presencer says.
The crux of the case will presumably be whether or not a compilation of songs — their mere selection and arrangement — qualifies for copyright protection. Presencer of course argues that "a lot of research goes into creating our compilation albums," and that it is not fair — or indeed illegal — for people to lift those compilations.
Spotify's revenues have been expanding, but its profits shrinking. In 2012, the company's revenue spiked 128 percent to roughly US$575 million, but its net losses for the year went from about $60 million to $78 million.
[Source:The Guardian]
French Booze Group Warns Apple on 'Champagne Gold' iPhone
Cheers? More like jeers.
A French group called the Comit Interprofessionnel du Vin de Champagne — or Interprofessional Committee for Champagne Wine — has warned Apple that it shouldn't dub its snazzy new iPhone "champagne gold." Doing so, the group warns, could result in a court battle.
While the word "champagne" is used in the U.S. to describe an array of bubbly drinks, it technically refers only to fizzy white wine coming from a specific region — Champagne — in France.
As such, the CIVC's legal director told a French newspaper that "Champagne doesn't have a single color," and therefore it is erroneous for Apple to tout its iPhonesas "champagne."
[Source:The Register]
Russia Warns Its Hackers to Stay Put
Russia's Foreign Ministry issued a public notice imploring its citizens to stay in Russia if they suspect that U.S. law enforcement might have a case pending again them.
The warning says that U.S. trials "are biased [and] based on shaky evidence" — certainly not the case studies in justice that are synonymous with the Russian legal system.
In June, the U.S. charged alleged Russian hacker Alexsander Panin in an online hacking case. Panin, suspected of lifting $5 million from online theft, was nabbed in the Dominican Republic, a move that has Russia up in arms.
Earlier in 2013, Maxim Chuhereva, a Russian suspected of orchestrating an infrastructure used for illicit transactions, was arrested in Costa Rica and later indicted in the U.S.
Russia's warning also cited cases of drug trafficking and smuggling, but protecting its (suspected) hackers seemed to be a primary impetus for the heads-up.
[Source:Wired]
Microsoft CEO: We'll Nix Nokia's Tongue-Twisting Phone Names
In a conference call discussing his company's recent $7.17 billion purchase of Nokia's wireless device business, Microsoft CEO Steve Ballmer said that Microsoft would make an effort to scale back Nokia's notoriously long device names.
"I think we can probably do better for consumer names than 'Nokia Lumia Windows Phone 1020,'" he said.
It might also help if Nokia infused the names with some rhyme and reason. The Nokia Lumia 510, for instance, was released after the Nokia Lumia 710; the Nokia Lumia 620 was released after the Nokia Lumia 710.
As AllThingsD points out, however, Microsoft has had its own quirky (or downright obnoxious) product names, such as the Windows XP 64-Bit Edition For 64-Bit Extended Systems.
[Source:AllThingsD]