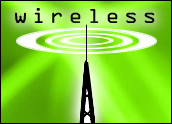 Motorola, NEC, Nokia, Siemens and Sony Ericsson today announced their cooperation in mobile broadcast services, a collaboration that started as the Open Mobile Alliance (OMA).
The charter of the work is to specify the enablers needed to bring broadcast services to mobile devices and to open up the market for new mobile services and terminals.
According to the group, a likely service of mobile-broadcast technology is mobile phone TV, a way to receive TV-like content to your mobile phone delivered over a mobile broadcast network.
In theory, mobile broadcast could enable mobile mass delivery of any multimedia content.
Consumption of Content
The group of companies believes that the implementation of mobile broadcast services will increase the consumption of media-using mobile devices and will drive demand for new types of broadcast-enabled smart phones with color displays, local memory and applications.
"Content is king," said Steffen Ring, chief technology officer of Motorola PCS, "but mobility is queen. And we have come together to make this royal marriage happen."
First Working Prototype
"NEC developed the world's first working prototype of a mobile phone capable of receiving terrestrial digital TV broadcasting last year," said Masaaki Ohara, senior manager of the NEC Mobile Terminals division.
"Driving mobile broadcast is essential for enabling end-users to enjoy various attractive services through our mobile phones," Ohara explained. "NEC hopes to contribute to driving these activities through participating in this charter."
A mobile device capable of receiving broadcasted content and of communicating over the cellular network could open up the possibilities for innovative new services.
Mobile Industry Changing Rapidly
"The mobile phone industry is changing rapidly. A mobile phone has already become a fashion accessory, a miniature office, a gaming machine, and an eclectic entertainment device," explained Jens-Thomas Pietralla, chief marketing officer in the Siemens Information and Communication Mobile Group.
"And with growing network bandwidth converging with cheaper, more advanced handset technology, consumers have every right to start getting excited about the arrival of richer mobile broadcast content."
Mobile phone TV services are being introduced on the Japanese market now, while in Europe the market for commercial mobile broadcast services should start to open up toward the end of 2005.