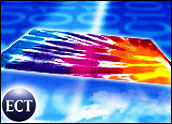 Across the U.S. — and in fact throughout the world — municipalities are adding broadband WiFi to their list of services. Improving their own communication infrastructure, bridging the digital divide, making the community more attractive to business and bringing a few extra dollars into city coffers are among the reasons governments are moving into this area. Berge Ayvazian, executive vice president at market research firm the Yankee Group, expects spending on these networks to increase from less than US$50 million in 2005 to more than $150 million in 2006.
While the desire to deploy municipal WiFi services is widespread, there is no assurance that the government initiatives will be successful. A variety of business models have emerged that take on the challenge in different ways. Cities such as Anaheim, Calif.; Cleveland, Ohio; Corpus Christi, Tex.; Grand Rapids, Mich.; Minneapolis, Portland, Ore.; Philadelphia; and Temecula, Calif., are working on citywide networks that residents will access at various rates. San Francisco is teaming with Google on a service that relies on advertising to fund the network services, and Google itself recently deployed a free citywide WiFi network in its home town of Mountain View, Calif.
Quick ROI
A few factors are pushing local governments into the broadband access market. "Cities have to upgrade their internal networks and view municipal WiFi as a cost-effective way to fund such projects," noted Craig Mathias, principal at market research firm Farpoint Group. Cities like Corpus Christi already rely on wireless networks to support a variety of services, such as police, fire and emergency medical technicians. Theoretically, these cities can lower the cost of these services by building a common WAN and then paying off that investment by charging residential Internet fees.
Another issue revolves around the limitations found with cable modem and Digital Subscriber Line services. When rolling out their services, carriers concentrate on markets where there is the best likelihood of a quick return on their investments. Consequently, coverage in inner cities and rural areas can often be spotty. Municipal leaders feel an obligation to try to close the digital divide between the rich and the poor, the urban and the rural, and view their networks as a means to close those gaps.
Governments also view broadband as something that's required to keep up with the Joneses, so to speak, in attracting businesses. "Just about all businesses now rely on technology in some way, so local governments feel compelled to provide broadband access to attract businesses," Yankee Group's Ayvazian told TechNewsWorld.
Some local governments hope the services will become money makers for them. Many have partnered with Internet Service Providers, which build and run the networks while sharing revenue with municipalities. EarthLink, which has contracts with Anaheim and Philadelphia, and Tropos Networks, which has built networks in Corpus Christi and Temecula, are two among a number of ISPs with a keen focus on the municipal marketplace today.
A Few Hurdles
While there is growing interest in municipal WiFi services, there are also some hurdles that local governments need to clear. Initially, carriers were concerned that cities would run these networks themselves and subsidize any losses with taxpayer revenue. Increasingly, cities have decided to partner with rather than compete against telecommunications service providers.
Even in these partnerships, the carrier and local government have to make significant investments in network infrastructure, such as WiFi access points, network control centers to monitor connections and new billing systems.
"When cities put in WiFi networks, they have to cover a significant area: Philadelphia is 135 square miles," noted Christopher Baum, research vice president at Gartner. One limitation is that most WiFi equipment was designed to work in local area networks and may not be able to adequately support the broad coverage areas required by municipal networks. Troubleshooting municipal WiFi networks may also prove to be problematic.
Commercial carriers are expected to fight hard to keep their customers, which may present additional challenges. Telecommunications is an extremely competitive business, so there are questions about whether or not cities will be able to match commercial offerings.
Seeking Payback
Consequently, local governments are tinkering with a wide variety of business models to try and identify those that are most viable. Certain cities view WiFi service as a civic duty, something that should be free to constituents, but the free model has encountered a few bumps. In 2005, Orlando, Fla., tried a model where users had free WiFi access, but the city has gone back to the drawing board to figure out a more cost effective model.
Advertising-based models, such as the one that Google and the city of San Francisco plan to roll out, are also starting to take hold. There has also been interest in using location-based services, advertisements that target users when they are near certain locations, to defray the upfront costs and generate revenue for cities.
The business model that seems to be gaining the most attention is a hybrid service with cities offering low speed (300 Kbps) access for free to low income residents, and marketing 1 Mbps broadband services for $10 to $20 per month to consumers and businesses.
Because this is a new area characterized by a large number of uncertainties, municipalities are starting slowly. "Most of the cities are starting small and seeing what the true implementation hurdles are before rolling out the services completely," Gartner's Baum told TechNewsWorld.
Substantial time is needed before the outcome of these projects becomes clear. "Cities are now looking at paybacks that stretch out for four to five years, so patience will be needed by anyone looking to determine the success or failure of the various municipal WiFi initiatives," concluded Yankee Group's Ayvazian.