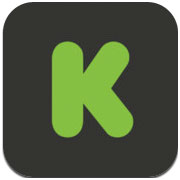 Many of us are about to face higher winter heating bills this winter. Some suppliers, like the predominant British Gas in the UK, are raising prices by up to 8 percent. The U.S. Energy Information Administration, meanwhile, reckons on a staggering 13 percent increase this year for those using mainly natural gas to heat homes in the U.S.
There's not much one can do about it. We need heat.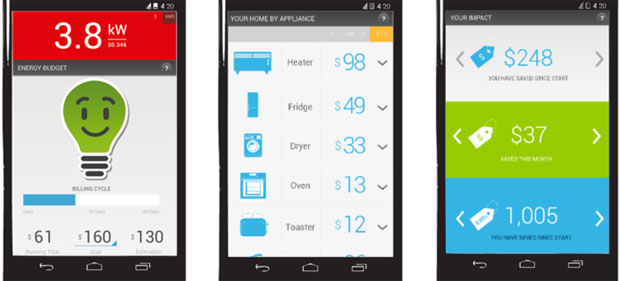 Stop-gaps have always included the politician-suggested wearing of a sweater; dropping the thermostat a few degrees; using a gym to shower; or stopping off at a home improvement megastore, grabbing a few rolls of adhesive-backed foam draft-strip and turning it all into a weekend project.
Energy Aware Technology, which is now promoting its Neurio home intelligence product on Kickstarter, wants to throw some algorithms at the problem.
What Is It?
Neurio is a learning, home-intelligence-gathering technology. It collects data related to your electricity use to learn what you and your appliances are doing. The idea is that your home learns to adjust to your requirements and therefore becomes more efficient.
Elements of Neurio include a hardware power monitor installed in the breaker panel; cloud-based servers to process the data; a smartphone app called Wattson that provides access to power-consumption data broken down by appliance; and optional Trigger apps.
An application example includes using a power pattern-matching software Trigger that detects when the garage door opens, indicating that you are arriving home, and then ups your WiFi-connected thermostat on your furnace. The furnace could use any fuel.
Additional examples include a Neurio-switched coffee machine that can tell when you've woken up. The algorithms can tell that you've turned on the light.
How It Works
Neurio's sensor takes a new power measurement every second and sends it for processing via an API over WiFi. Proprietary, server-side algorithms identify appliances' behaviors.
Algorithms are based on machine learning, mathematical models and appliance libraries. When the algorithms detect an appliance event, like turning on or off, Neurio notifies apps or services.An open API and third-party support are available.
The Numbers
Canadian Energy Aware Technology currently has close to 700 backers for its Neurio project, contributing almost CA$85,000 of a CA$95,000 goal. The funding period ends on Nov. 15, 2013.
A pledge of CA$129 gets you Neurio Home Package, which includes a sensor, access to cloud services, and Trigger and Wattson apps. You also get access to the open APIs and the source code.
A CA$239 contribution gets you two sensors, required for certain kinds of home wiring, and the package.
The estimated shipping date is April 2014.
The Downsides
Neurio's creators need to be very clear in their marketing to convey exactly what this is. Is it a device for an end user to save money with a learning home, or is it a geek's plaything?
The Kickstarter blurb is sending out mixed messages where a lot of the cool elements, like the automated coffee brewer, for example, are dependent on Trigger, Neurio's open-source API for Raspberry Pi and Android. Trigger development is, in turn, dependent on coders getting involved.
Or is this a next-generation smart meter? Electric utilities are widely installing smart meters at residences that record overall electricity consumption over short time periods. That useful, but still rough, data is provided to consumers in the bill.
The Upsides
Turning appliances off undoubtedly saves on energy. Conceivably this product, if it were to manage appliances automatically and efficiently and be superior to utility-provided smart meters as well as commercially available per-appliance watt meters, could capture the consumer's imagination if savings were great enough.
Neurio needs to get its message straight.