Apple is making a bid to attract gaming fans to the more powerful graphics and processing power embedded in its new iPhone 7 and Apple Watch Series 2 products.
The iPhone 7, which became available on Friday, features the new A10 Fusion chip — the most powerful ever in a smartphone, according to the company. The CPU fuses two high-performance cores that run twice as fast as the iPhone 6 with much more efficient use of battery power. The phone's improved graphics performance makes it suitable for more intensive gaming.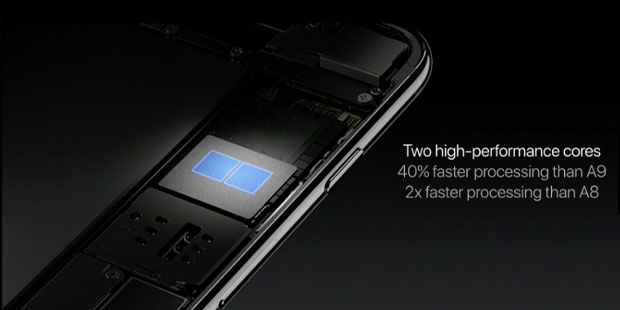 Apple Watch Series 2 features a new S2 dual core processor, increasing the watch's speed by 50 percent. A new GPU enables graphics performance that's twice as fast.
The beefed-up specs align with an exploding trend to develop high-profile game titles for mobile devices, effectively allowing users to play on their own or in battlefield situations from any location they choose.
The iPhone and iPad are the most popular gaming devices in the world, said Apple CEO Tim Cook at the company's recent launch event in San Francisco. Further, gaming titles are the most popular category in the App Store, with more than 500,000 to choose from.
Super Gaming
In a surprise appearance at the Apple event, Nintendo Creative Fellow Shigeru Miyamoto (pictured above), the legendary game designer behind the Donkey Kong and Super Mario franchises, introduced Super Mario Run — the first mobile version of the iconic game, which will make its debut on iPhone 7.
"We want as many people as possible all around the world to be able to enjoy playing as Mario," he told the audience through a translator.
Niantic CEO John Hanke, also appearing at the San Francisco event, introduced the new Pokemon Go app for Apple Watch, noting that the Pokemon Go mobile app has been downloaded more than 500 million times since its release about eight weeks ago.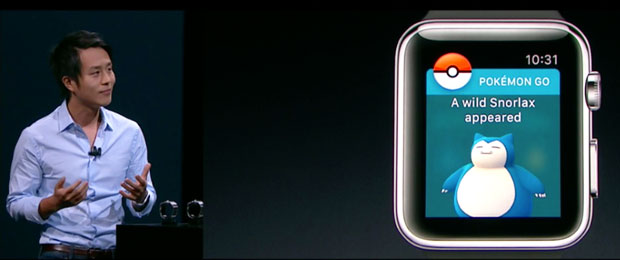 Pokemon Go for Apple Watch will encourage users to incorporate more exercise into their game play, according to Niantic, by encouraging workouts with summaries of user activity. The new app will be shipping before the end of the year.
Innovation Showcase
Smartphone makers often use mobile games as a way to showcase the latest advances in hardware and performance capabilities, noted Jack Kent, director of operators and mobile media at IHS Markit. However, the jury is still out on how much gaming apps influence new sales.
"A more common hardware feature that drives new smartphone purchases is the camera — which Apple devoted a lot of attention to at its launch event," Kent told TechNewsWorld.
The Super Mario exclusive and Pokemon Go app are signs that the gaming community is confident in the continued success of the Apple ecosystem, suggested Ted Pollak, senior gaming analyst at Jon Peddie Research.
Apple is banking on these apps to help it expand the market for the Apple Watch, which so far has demonstrated limited consumer appeal due to price and utility considerations.
"I think the success of Pokemon Go is a historical phenomenon in gaming history that will persist," Pollak told TechNewsWorld. "Apple is arguably the most successful computer hardware company in the world, and they want to appeal to the mass market.
However, millions of Android users also will want a crack at Pokemon Go, he noted, and the response to that demand will depend on the terms of the Apple exclusivity period.
Game developers likely will have a wait-and-see attitude about writing new apps for the iPhone 7 and Apple Watch, said Lewis Ward, research director for gaming at IDC.
"It's always a chicken-or-egg issue for third-party developers. The new tech is sexy, and you want to take advantage of the available enhancements," he told TechNewsWorld, "but the installed base starts off so small that you'd blow a hole in your foot — or at least your P&L statement — if you developed a game that ran on the latest iPhone or Apple Watch.
Once the upgraded iPhones and Apple Watch begin to translate into tens of millions sold, then you can expect to see developers start up the cycle for those apps, Lewis said, but that is unlikely to happen before late next year.