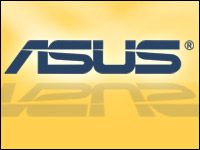 Asus on Tuesday announced a new Chromebox device priced at just US$179, a full $150 less than the Samsung product that's currently its principal competition.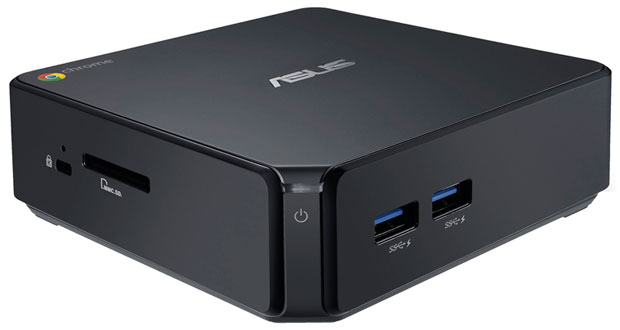 Powered by either a fourth-generation Celeron 2955U chip or an Intel Core i3, the diminutive Chrome OS device offers integrated Intel HD graphics, 2 GB or 4 GB of DDR3 memory, HDMI and DisplayPort for dual display support and up to 4K playback, and 100 GB of free Google Drive space for two years.
The instant-on Asus Chromebox also comes with high-performance 802.11 b/g/n dual-band wireless, four USB 3.0 ports, 16 GB SSD local storage and an SD card reader. Measuring just 4.88 x 4.88 x 1.65 inches, it's slated to be available in March.
A version available outside North America reportedly will sport an i7 processor.
'You Can Staple It to a Desk'
"This is obviously a dual-headed play," John Blossom, president of Shore Communications, told TechNewsWorld. "Part of the marketing strategy here is to target the smart living room with a unit that is set-top-box sized, 4K video-capable, etc. Yet at same time, it's a full Chrome OS device and fully capable for desktops as well."
Particularly interesting is that the Asus Chromebox is equipped with a Kensington lock, Blossom noted.
"You can staple it to a desk, basically," he explained. "This means it really is a dual-purpose unit for desktop and home entertainment and able to do either cost-effectively."
Another likely use for the device might be in-store kiosks: "If you wanted a high-resolution display, this is an inexpensive, Web-capable way to get high-quality video and also be able to tap Chrome OS' enterprise-oriented features," Blossom suggested.
'A Really Cheap Way to Upgrade'
"The basic question is, how will people react to a Chrome desktop?" Bob O'Donnell, founder and chief analyst at TECHnalysis Research, told TechNewsWorld. "There are very few of them, so it's not just about the product but about the category as a whole."
From a hardware perspective, it's "hard to argue" with the device's $179 price, O'Donnell said. "Of course, you're going to spend almost as much on a monitor, keyboard and mouse to go with it."
Education might be a particularly likely market for the Asus Chromebox, he suggested.
"A lot of schools do have old monitors and keyboards sitting around, so $179 could be a really cheap way to upgrade," O'Donnell explained.
'It Comes Down to Price and Flexibility'
There are so many over-the-top Internet solutions these days that "it's becoming difficult to determine which one is better," Jim McGregor, founder and principal analyst with Tirias Research, told TechNewsWorld.
"You have solutions like Roku that are really Internet OTT set-top boxes for content and select applications; you have smart TVs with many of the features built right into the TV," McGregor explained.
"You have small form factor PCs; entertainment gaming consoles like the XBox One that can do just about everything; Chromecast from Google that links your TV to the Internet through your smartphone; and now Chromebox, which is essentially a Chromebook without the display, keyboard and touchpad."
In many cases, these devices do essentially the same thing with a few minor tweaks, so "choosing one really comes down to what interface you want to use — your smartphone, an intelligent remote, your game controller or a traditional mouse and keyboard," McGregor suggested.
A hybrid solution that combines the Roku 3 remote with a keyboard and mouse would be "the best of all worlds, but no one offers that yet," he added.
"So, it really comes down to price and flexibility," McGregor concluded. "I think if you really want a cheap alternative to a desktop PC, the Chromebox may be for you, but for an entertainment solution, it is too expensive when you have other solutions under $100."