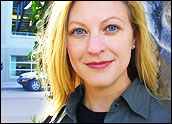 Getting cheaper and better cable services to consumers has been difficult because the laws governing the sector have proved tough to change. This week, officials in two states announced key decisions that may significantly change the terms of the debate. Both announcements involve cable franchise reform.
That's the issue that's been frustrating telecom companies and threatening control freaks in local governments around the country. It involves how to make it easier for telephone and other broadband providers to enter the cable market and compete with the cable companies.
Easing Benefits
In most states, cities grant exclusive rights to a cable area to one company. For this privilege, cable companies have traditionally had to shell out to local officials loads of unrelated goodies such as parking lots, recreation centers, and pools. It is understandable that local officials might not want to give up this power, but the time has come for regulators to allow consumers to benefit from new technologies like Internet protocol TV (IPTV).
That can't happen until the telcos and others have an easier time getting into the marketplace. Congress has noticed this problem and is starting to work, but in the meantime some smart officials in Oklahoma and Connecticut have swung into action.
"A telephone line does not cease to be a telephone line because it is used for transmitting video service in addition to voice service," said Oklahoma Attorney General Drew Edmondson. Last week, he issued an official opinion that telecom companies that already have statewide rights-of-way for their phone lines don't need to obtain separate municipal franchises for additional services like video.
Consumers in Oklahoma should be jumping for joy because this means cable bills are about to take a nosedive and channel selection is about to skyrocket. That makes Edmondson, a Democrat, a real star. And there are more like him in Connecticut.
Sending a Signal
"There is no difference between bytes traveling over the Internet to become video or to become voice," said Jack Goldberg, Vice Chairman of the Connecticut Department of Public Utility Control (DPUC). The draft ruling by the DPUC says that IPTV products do not fall under a cable definition and hence do not require a franchise.
These two actions should send a strong signal to those local government bureaucrats who are slowing down the deployment of new technology in an effort to milk the system for all they can. In a recent letter denouncing video franchising legislation introduced by Senate Commerce Committee Chairman Ted Stevens, R-Alaska, and Commerce Committee ranking member Daniel Inouye, D-Hawaii, local governments appeared like spoiled children.
The Stevens and Inouye bill would allow local governments to charge video providers five percent of gross revenues as well as an additional one percent of gross revenues to support public-access programming. That's a pretty sweet deal, yet the National League of Cities, the National Association of Counties, the U.S. Conference of Mayors and the National Association of Telecommunications Officers and Advisors could only complain. Given the recent actions of Connecticut and Oklahoma, these groups may want to reconsider their stance.
Unstoppable Force
By digging in their heels and fighting reform that will help everyone except for local regulators who have become too comfortable with virtually unlimited power over cable providers, local officials may actually lose everything.
If Congress doesn't act in a reasonable amount of time to clean up the nation's cable mess, it appears state officials are more than willing to step in. Besides the Connecticut and Oklahoma examples, three other states have already passed legislation to deal with the problem and many more are preparing to do the same.
Technology is speeding ahead, ready to deliver all sorts of exciting interactive video services for a better price than consumers are paying for cable today. That is a force that cannot be stopped. One way or another, consumers will get what they want. The faster local mandarins figure this out, the better off they will be.
---
Sonia Arrison
, a TechNewsWorld columnist, is director of Technology Studies at the California-based
Pacific Research Institute
.
---