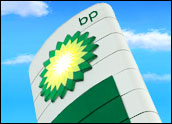 There are multiple underwater oil plumes in the area surrounding BP's broken wellhead off the coast of Louisiana, but so far their concentrations seem to be "very low," according to a report released Tuesday by the National Oceanic and Atmospheric Administration.
NOAA analyzed water samples collected by the University of South Florida's R/V Weatherbird II between May 22 and 28.
"We have always known there is oil under the surface; the questions we are exploring are where is it, in what concentrations, where is it going, and what are the consequences for the health of the marine environment?" said NOAA Administrator Jane Lubchenco.
"This research from the University of South Florida contributes to this larger, three-dimensional puzzle we are trying to solve, in partnership with academic and NOAA scientists," she added.
'Very Low in All Samples'
Samples collected by the R/V Weatherbird II came from three stations located 40, 45 and 142 nautical miles from the well head, respectively. Sampling depths ranged from 50 to 1,400 meters.
Of particular interest in NOAA's analysis were the levels found of both hydrocarbons and polycyclic aromatic hydrocarbons, or PAHs, some of which are known to be carcinogenic, mutagenic and teratogenic.
NOAA's analysis found that the concentration of hydrocarbons is in the range of less than 0.5 parts per million, while PAH levels are in the range of parts per trillion.
"PAH levels are very low in all samples, with only five of 25 having reportable concentrations of the priority pollutant PAHs," noted Steven Murawski, chief scientist for NOAA Fisheries.
The hydrocarbons associated with only one of the three sampling stations was considered clearly consistent with the BP oil spill source, NOAA said.
Mounting Evidence
BP CEO Tony Hayward has insisted that there are no such plumes, asserting instead that the oil has remained on the ocean's surface.
NOAA's confirmation backs up assertions made by other scientists that the oil plumes are real, though some other findings have produced much more alarming evidence.
A team of researchers led by Samantha Joye of the University of Georgia's department of marine sciences, for example, recently uncovered an underwater oil plume 15 miles wide, 3 miles long and about 600 feet thick, according to a report in The New York Times. With a core between 1,100 and 1,300 meters below the surface, that plume is reportedly creating conditions close to what might be considered a dead zone.
BP officials did not respond by press time to TechNewsWorld's requests for comment.
Uncertain Consequences
Given that the R/V Weatherbird II made its cruise several weeks ago, "it would be of interest to know the values now," Kevin Trenberth, head of the climate analysis section at the National Center for Atmospheric Research, told TechNewsWorld.
One big question that remains is what effect BP's heavy use of dispersants will have, Trenberth noted.
"The strategy of heavily using dispersant is one that is designed to foster the widespread distribution of the pollutant such that the concentrations at most places are not enough to cause problems," he explained. "The analogy is using taller smoke stacks on chimneys for plumes of smoke from factories to reduce the concentrations at ground level for air pollution, but at the expense of raising background levels everywhere."
In the atmosphere, one consequence of such practices is global warming, he pointed out, but it's not known "what those pervasive background values do" in the sea.
"We are deeply concerned about what this oil spill means for the health of the Gulf of Mexico, and for the millions of people who depend on these waters for their livelihoods and enjoyment," NOAA's Lubchenco said. "NOAA is using all the scientific methods at our disposal to assess the damage, from satellites in space, planes in the air, boats on the water, gliders under the sea, scientists in the field, and information online."