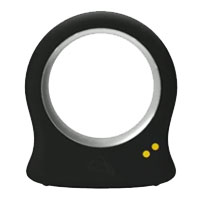 Nod Labs on Tuesday jumped into the wearable tech market with a ring device that's designed to serve as a universal controller.
Featuring Broadcom Bluetooth Smart and Nexus-Trellis software, Nod's namesake wearable input device is designed to offer touchless interaction with set-top boxes and other connected home devices without the need for remotes or cameras. The device detects spatial motion with more than 0.1mm accuracy and can personalize content based on a user's proximity and identity, the company said.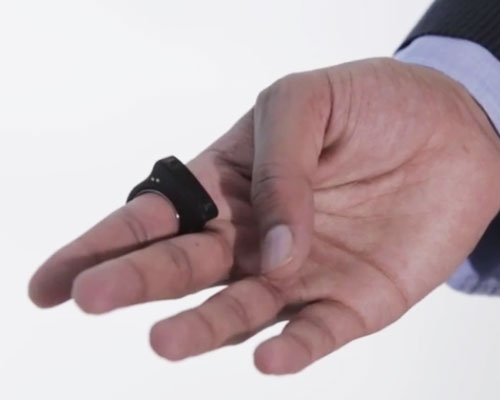 Phones, tablets, Google Glass, watches, home appliances, TVs and computers are among the devices with which Nod can interact, as are Bluetooth/WiFi enabled bulbs, Nest thermostats and more.
"Nod's technology aims to eliminate the archaic ways we interact with our home technology," said Anush Elangovan, CEO of Nod Labs. "By integrating with Broadcom's Bluetooth SoC and Trellis application framework, we are able to offer an intuitive new way for consumers to control their favorite TV and video content via a set-top box, as well as other connected home devices including smoke alarms, light bulbs and more."
No Microphone on Board
Featuring a battery life that currently spans one day of active use, the US$149 Nod device now available for preorder is waterproof to 5 atmospheres, or about 169 feet. Shipping is expected to take place this fall.
The device, which allows wearers to wiggle their finger rather than operate a traditional remote control, is currently available in matte black only within the United States. No microphone is included, but an app discovery portal offers a gestural glide keyboard and a remote camera shutter for selfies. A developer API also is available.
When multiple people wear Nod devices and make gestures toward a smart TV at the same time, their names will appear on-screen as an indication of who's currently controlling the search, selection or channel change. Business users giving presentations, meanwhile, can swipe among slides, search for new shows, play with photos or even type notes without having to touch the devices they're operating, Nod said.
'Is It Really Necessary?'
"This is rather interesting," Jim McGregor, founder and principal analyst with Tirias Research, told TechNewsWorld. "It is taking a technology typically associated with one type of sensor — image sensors — and enabling it with other types of sensors, such as gyros and accelerometers."
The concept is particularly interesting because it could enable gesture control on devices that do not have image sensors, McGregor pointed out.
On the other hand, "is it really necessary?" he mused. "Despite the potential for gesture recognition on many computing platforms ranging from smartphones to PCs to TVs, it's really only the larger screens and applications that typically have a greater distance between the device and the consumer that appear to have appeal to the market."
'This Will Not Replace Existing UIs'
Moreover, "despite the ability to remotely turn on and off lights for 30 years, the predominant interface is still the manual light switch," McGregor added. "In addition, the solution is rather bulky and personally intrusive."
Bottom line: "Like most new user interfaces, this will not replace existing UIs — it will just add another potential UI for consumers to use, and like most new products, the first is usually not an optimal form factor," he concluded.
In fact, "I think integrating this into a more practical form factor — like some of the wearables available today — such as smartwatches, fitness bands or security jewelry such as Cuff IO — will make more sense," McGregor said. "Note that these devices are already sensor-centric devices and may have the potential for this functionality already."
'That's Going to Be a Difficult Task'
Nod is not the only ring-based control device the market has seen so far, Ross Rubin, a principal analyst with Reticle Research, told TechNewsWorld.
One of its biggest challenges, however, will be support, Rubin added.
"It can emulate a pointing device like a mouse," he explained, "but the most benefit would come from having interfaces optimized for it, and that's going to be a difficult task given the newness of the device," he said.
Meanwhile, "one thing about this class of device in general is that there are a number of companies looking toward smartwatches, smart bands, etc., and now here we have startups trying to go with something smaller," Rubin suggested. "Many of the challenges of developing wristwear — battery life, etc. — will become even more pronounced."