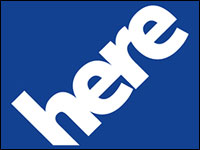 Nokia has created a US$100 million fund earmarked for investing in firms that specialize in connected and smart vehicles.
The move comes days after the Finnish firm forked over its handset unit to Microsoft.
Nokia already has a mapping-and-location company called "Here." The new fund will be designed to support the growth of the ecosystem around Here's mapping and location products and services, the company said.
Nokia is far from the only tech outfit hopping on-board with cars. Google has partnered with GM, Honda and Audi, among others, to integrate Android into vehicles' dashboards, enabling Android-powered devices — and the apps and music contained therein — to interact with vehicles.
Apple, meanwhile, has created its own CarPlay iPhone system that allows iPhones to be plugged into cars.
"Vehicles are becoming a new platform for technology adoption very similar to phones or tablet," said Paul Asel, Partner at Nokia Growth Partners.
[Source: BBC]
Physicists Confirm New(ish) Element
The periodic table's 117th element — known as "ununseptium" — has been confirmed.
Ununseptium originally was created in 2010 by a group of Russian and American physicists. Their work, however, had to be corroborated by a separate independent team, per the edict of the International Union of Pure and Applied Chemistry.
The confirmation came from a team at Germany's GSI Helmholtz Center for Heavy Iron Research, whose findings appeared in Physical Review Letters.
Both the aforementioned U.S./Russia tagteam and the German crew created the element by firing calcium isotopes at radioactive Berkelium, which apparently is as complicated as it sounds: "Making element 117 is at the absolute boundary of what is possible now," Professor David Hinde from the Australian National University told IFL Science.
[Source: IFL Science via The Verge]
Hon Hai in Talks to Purchase Chunk of Asia Pacific Telecom
Electronics manufacturer Hon Hai Precision Industry, oft called by its trading name of "Foxconn," reportedly is in talks to buy 22 percent of Asia Pacific Telecom.
The would-be deal between the two Taiwanese companies would be worth $464.48 million and represent all Asia Pacific Telecom stock held by government-owned enterprises.
Both companies won licenses to provide 4G communication services on a network that is expected to come online later this year.
Buying into Asia Pacific Telecom would net Hon Hai access to 2.1 million subscribers and 3,000 wireless base stations, according to The Commercial Times.
Hon Hai, the world's largest electronics contract manufacturer and a cog in the international supply of iPhones, wants to diversify its offerings because of slowing sale of profitable items such as iPhones, according to the company's chairman.
Smartphone sales growth of 19 percent is expected this year, down from 39 percent in 2013, according to IDC.
[Source: Reuters]
Canada Post Hopes Web Helps With Traditional Business Decline
Canada Post is hoping that online-related services such as delivering packages from e-commerce sites will make up for a lag in its traditional mail-delivery options, according to Canada Post CEO Deepak Chopra.
Canada Post currently is losing money, but Chopra hopes new services centered on Web-based retail will return the company to financial stability. It already offers services for retailers such as Amazon and Walmart.
Chopra has dubbed online grocery shipments as the "next battleground" in the "war for convenience."
[Source: Bloomberg]