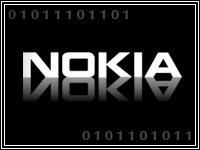 Nokia sent a letter to India's commerce ministry threatening to leave the country because of Indian taxes.
The letter said that the "political risk" in India was increasing due to tax claims from the government. India's passage in March of a retroactive income tax violates a bilateral treaty between India and Nokia's native Finland, Nokia says.
The company is also irked about India's refusal to refund 10 years of value added tax refunds that India promised in exchange for Nokia setting up shop in the country.
Nokia's letter was sent in June, but was only recently reported on.
In an email to The Register, Nokia said it was committed to its India operations, and made the discussions appear far more like a friendly chat than a confrontation, which is how it has been portrayed in media reports. (The Register headline: "Nokia's India threat letter.")
In January, Indian officials raided a Nokia factory in an effort to recoup what the country claims is US$500 million in back taxes. India has also targeted Vodafone, claiming the UK-based company owed a few billion in back taxes.
[Source:The Indian Express via The Register]
China's Top-Level Domain Servers Victim of Massive Cyberattack
China's top-level domain, .cn, suffered what country officials say is the biggest cyberattack ever carried out on a mainland Internet address server.
Li Xiadong, the executive director of the China Internet Network Information Center, said that attackers overloaded servers by sending gobs of traffic at them. The attack started early Sunday and lasted through Monday afternoon, peaking at about 4 a.m. Monday.
The government was forced to launch a contingency plan that used backup servers. Some 8 million websites are registered with China's top-level domain.
Experts quoted in Chinese media hypothesize that the attack was launched overseas.
[Source:South China Morning Post]
Adultery Site Heads to China
Following a controversial but successful launch in Hong Kong, the founder of a dating service for married people is taking his website to China.
Noel Biderman has built his "married dating" site, called "Ashley Madison," into a cheating hub that has more than 20 million users in 15-plus countries. The site debuted in Japan and India last year, and has been popular in Hong Kong, where it received about 320,000 hits over the past year despite a $0 marketing budget.
China has long banned pornography and other content Beijing deems lewd, so it will be interesting to see if this site can get over the Great Firewall.
[Source:AFP]
Online Rumormonger Arrested in China
A 47-year-old man was detained in Shanghai after he reportedly posted online rumors alleging that a female exec at state-owned oil giant Sinopec was blackmailed after accepting sexual favors as a bribe from a U.S. supplier.
The suspect, Fu Xuesheng, president of Shanghai LabInfo Technology, reportedly paid online posters thousands of yuan to prop up the allegations — and with success. The post apparently generated more than 100,000 results on baidu.com, China's top search engine.
Fu is also in hot water for spreading rumors that a police chief accepted nearly $330 million in bribes and killed someone.
China has been on an Internet-cleaning kick of late. Four people were arrested last week for posting disparaging remarks about a deceased Chinese folk hero, while a few dozen people in Shanxi province were recently arrested for releasing false information online and engaging in Internet fraud.
[Source:China Daily via ZDNet]