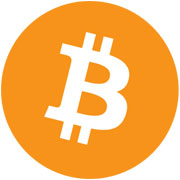 Norway's government ruled that Bitcoins don't qualify as a real currency, and it will treat them as an asset — as opposed to a legitimate currency — that is subject to capital gains tax.
Many countries have been weighing in on how they will treat Bitcoins. Earlier this month, China said that its banks and financial institutions shouldn't handle the digital currency.
Bitcoins made headlines in Norway in October after a university student who bought US$24 worth of Bitcoins in 2009 suddenly found his account was worth more than $800,000.
Norway is in the bizarre financial situation of perhaps having too strong an economy. There is concern that the nation's $100,000-plus GDP per capita and $700 billion rainy-day fund have made the nation somewhat lethargic.
Last month, officials mulled cutting Norway's budget if its currency, the krone, got too strong for exporters to remain competitive.
[Source: Bloomberg]
Cambridge Builds More Energy-Efficient Supercomputer
Cambridge University researchers have built a supercomputer designed to be incredibly powerful, yes, but also environmentally friendly.
The machine, named "Wilkes" in honor of computer pioneer Maurice Wilkes, will be used to develop a Square Kilometer Array, or SKA, which is a type of radio telescope.
Wilkes has the computer power of 4,000 desktops working simultaneously, but it ranks just 166 among the world's fastest supercomputers. However, it was designed for efficiency — not raw power,according to its designers.
It ranks No. 2 on the "Green 500," a ranking of the world's most energy-efficient computers.
[Source: BBC]
China Lands on Moon
China's "Chang'e 3" unmanned probe has landed on the moon.
State-run television broadcast images of a giddy crew at the Beijing Aerospace Command and Control Center, which is controlling the rover.
The probe deployed the rover Yutu, which means "jade rabbit," which was named by an online poll.
[Source: Tech In Asia]
Google Tells UK to Dismiss Privacy Claim
Google wants the UK high court to agree that a case brought by Web users there should be heard in California.
Google stands accused of secretly skirting security settings on the iPhone, iPad and desktop version of Safari, Apple's default Web browser.
The case is the first group claim against Google in the UK, and Google would prefer the suit to be heard on its home turf instead of the on the Isle.
"Google's approach that British consumers should travel all the way to California to seek redress for its wrongdoing is arrogant, immoral and a disgrace," said Judith Vidal-Hall, one of the claimants suing Google.
[Source: The Guardian]
Deja EU: Canada to Open Antitrust Case Against Google
Canadian regulators are expected to open an antitrust investigation into Google, which is suspected of abusing its search market dominance and stifling competition — basically the same stuff that Europe has been accusing Google of for three years.
Canada's Competition Bureau says in a federal court filing that Google may have violated the country's antitrust laws. The bureau "has reason to believe" that Google has been up to no good, so to speak, specifically when it comes to giving preferential treatment to its own results and bumping down rivals.
Canada launched an informal (and unannounced) probe into Google in May.
[Source: The Associated Press]