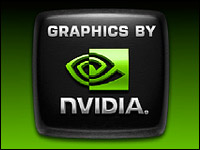 Graphics chipmaker Nvidia has introduced a new family of processors aimed at the burgeoning industry of mobile Internet devices (MIDs). "Tegra" is the name of a new line of tiny processors smaller than a dime that Nvidia is calling the world's smallest computer on a chip.
More than just small in size, the Tegra processors consume very little energy, which can result in all-day media processing on MIDs — 130 hours of audio or 30 hours of high-definition playback.
"Creating Tegra was a massive challenge. Our vision was to create a platform that will enable the second personal computer revolution — which will be mobile centric, with devices that last days on a single charge, and yet has the Web, high-definition media, and computing experiences we've come to expect from our PC," noted Jen-Hsun Huang, president and CEO at Nvidia.
"Shrinking down a 50 watt PC architecture will not create the discontinuity this industry needs," he noted, alluding Intel's Atom-based efforts for MIDs.
"The culmination of nearly 1,000 man years of engineering, Tegra is a completely ground-up computer-on-a-chip architecture that consumes 100 times less power," Huang added.
Pulled From the Hat
Nvidia's brand-new processors, the Tegra 650 and 600, are targeted at super-compact notebooks and any MID-type device yet to be manufactured.
"MIDs are really the core target — any sort of mobile connected device that has higher capabilities than [are in] the smartphone space — a slightly larger screen, slightly more demands from a computing perspective, but with an absolute key critical need for extreme low power," Andrew Humber, a spokesperson for Nvidia, told TechNewsWorld.
The Tegra 650 and 600 join Nvidia's previously announced APX 2500, which is aimed at smartphones and handsets.
Inside the Tiny Tegra
Nvidia Tegra is a heterogeneous processor architecture with multiple processors, each built for a specific class of tasks — an 800 MHz ARM (Advanced RISC Machine) CPU, an HD video processor, an imaging processor, an audio processor and an ultra-low power GeForce GPU, Nvidia said. The package gives the processors the ability to deliver 10 times the power efficiency of existing products in battery-operated computer systems running visual computing applications, according to the company.
The Tegra 650 will handle HD image processing for advanced digital still camera and HD video playback, display support for 1080p HDMI, WSXGA+ LCD and CRT, and NTSC/PAL TV-Out, and support for WiFi, disk drives, a keyboard, a mouse and other peripherals.
Where Are They Now?
"The Tegra 650 and 600 are going to be in MIDs by the end of this year. We have a number of them already in design but nothing we can announce just yet. We unfortunately can't announce products on [our customers'] behalf at this time," Humber said, noting that Nvidia has also seen manufacturers choose its APX 2500 for smartphone and GPS devices that should hit the market by the end of this year and the beginning of next.
"Basically, this announcement shows that almost everybody thinks mobile Internet devices and smartphones are going to be an increasingly attractive opportunity for chip suppliers, which is why everybody seems to be rushing into this space," Nathan Brookwood, principal analyst for Insight 64, told TechNewsWorld.
"You have Intel trying to get there with its Atom processor, and there's others like Nvidia, Broadcom and Qualcomm," he added.
"I think the interesting battle that will play out over the next two years is that basically everybody except Intel is basing their designs on variations of ARM cores. Intel is saying ARM has some nice performance per watt characteristics, but it doesn't have all of the performance you need and it doesn't have the x86 software library behind it," he explained.
"So we'll see if Intel can maneuver itself to take a big chunk of the market by leveraging x86 capability or whether the armies of ARM-based suppliers will be able to tempt software developers to move all of their software onto ARM in a way that makes the functionality of the ARM-based systems comparable to what you can get with an x86-based system," he said.