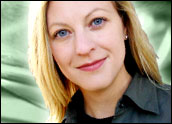 The hot topic at this week's massive Telecom '04 conference in Las Vegas was voice over Internet protocol (VoIP), otherwise known as Internet telephony. VoIP revolutionizes telecommunications, but as attendees discovered, an obsolete pro-regulatory mindset threatens its growth.
VoIP is disrupting the telecommunications space, forcing companies to innovate and promising consumers new services and lower prices. But not everyone is thrilled with the changes. Indeed, some are so threatened by the new technology that they are dreaming up potential problems in need of regulation.
Free-Riding?
Jason Oxman, general counsel for the Association for Local Telecommunications Services (ALTS), told conference attendees that big phone companies like SBC might in the future kick VoIP providers like Vonage off of their networks. "Vonage is free-riding on their networks," he said.
When pressed on what he meant by "free-riding," Oxman explained that SBC could deny access to a service like Vonage just as they could deny their customers access to a Web site like CNN.
While in theory he's right, it's hard to imagine any Internet access provider taking such action. That's because the Internet is largely unregulated, leading to ample consumer choice.
"The reason you don't hear about Web sites being blocked is because there is competition," said Dorothy Atwood, a senior vice president at SBC. "It is a vibrant, free industry that protects against this possibility." That's true for now, but some state regulators are itching to put their hands on Internet-based services like VoIP.
Regulatory Moves
According to officials at the National Association of Regulatory Utility Commissioners (NARUC), at least 15 states have either moved to assert jurisdiction over VoIP providers or launched inquiries into the classification of VoIP. While the Federal Communications Commission has yet to rule on whether VoIP is under federal or state jurisdiction, state regulators can't wait to get their hands on the new medium.
That is a bad sign.
"There's a plot in California to drive out all the small carriers [with burdensome rules], claim there's an oligopoly, and then regulate," said California PUC Commissioner Susan Kennedy. She may be on to something.
VoIP and other technologies create new efficiencies, innovation and competition that benefit the consumer, but take away the need for regulatory oversight. The loss of turf is too much for some regulators to take, so they are fighting tooth and nail to retain lordship over the beleaguered telecom space. But regulating VoIP would be disastrous on a number of levels, the worst of which is that government standard-setting would make all services the same, taking away consumer choice.
Choosing Cheap
Greg Sopkin, Chair of the Colorado Public Utilities Commission, pointed out that if a consumer is willing to wait on a help line for a really long time, about 20 minutes, at "Dick's phone company," but the service is really cheap, they should be allowed to do so. "Other industries offer that choice," he said. "Consumers should be allowed to have lower quality options at a lower cost."
To see that he's right, one need only transpose the thought experiment to another industry.
Imagine if government regulators decided that hamburger vendors needed to offer healthier products, forcing fast food places like Burger King and McDonalds to upgrade the quality of their cheese, use organic tomatoes, and lower the calories in their food. These restaurants could do it, but they'd have to raise their prices, and then they'd be competing with higher end restaurants that sell burgers for $15 to $20.
Gone would be the choice of cheap and much-loved fast food. Most people would be outraged at such a scenario, yet that's what has happened in the telecom industry, and that's what will happen to Internet-based communications if regulators aren't stopped in their tracks.
Next Tech
At the Telecom '04 conference, energetic engineers from Silicon Valley and around the country demonstrated their wares and discussed the future possibilities that technological advances bring. One example was a service that allows individuals to use their cell phone on the cellular network until they get home or within range of any authorized wireless network.
At that point, the phone would switch from using cellular service to using VoIP. Since VoIP uses the Internet to make the calls, the customer would save money by not having to use up their cell plan minutes. Long distance calls would be cheaper too.
This and other methods of serving customers are at risk of being hijacked by scheming regulators looking to expand their power. The way to stop such destructive behavior is through education of thoughtful regulators, policymakers, and the public. Consumers, not regulators, should be the beneficiaries of the digital age.
---
Sonia Arrison
, a TechNewsWorld columnist, is director of Technology Studies at the California-based
Pacific Research Institute
.
---