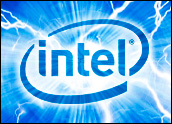 Intel is working on a new low-power microprocessor apparently designed to run basic laptops in to be sold in developing areas of the world. However, the company is talking very little about it.
"We are not discussing the timing or the specifications of the Diamondville product yet. The target market will be emerging markets." Connie Brown, a spokesperson with Intel's media relations team, told TechNewsWorld. "
No Official Tech Details Yet
"They've been really close-mouthed about Diamondville," Charles King, principal analyst for Pund-IT, told TechNewsWorld, noting that there have been some claims floating around the industry at large that Diamondville would be based on Intel's Silverthorne. There have also, however, been claims it would in fact not be based on Silverthorne — that it might be a new architecture rather than a Silverthorne sibling.
"It does seem to be clear that the Diamondville processor will be aimed at the low-voltage, low-cost PC and laptop market," King said. "I think it's probably more along the line of Intel's Classmate PC, which is the device that Intel has come up with to compete against the One Laptop Per Child (OLPC) effort."
Altruism vs. Marketing
Interestingly, while the immediate goals of the Intel Classmate PC and OLPC efforts seem the same — to get laptops and technology into the hands of children who can't afford the relatively powerful machines consumers in more developed nations are used to — the respective motivations appear to be worlds apart.
The OLPC project is the brainchild of founder and chairman Nicholas Negroponte, who is on leave from the Massachusetts Institute of Technology, where he was professor and a cofounder and director of the MIT Media Laboratory. On the non-profit OLPC Web site, nowhere does the OLPC mission mention the word "market." The OLPC refers to third-world countries as "the developing world" and "emerging nations."
On the other hand, on Intel's Classmate PC Web site, Intel uses the phrase "emerging markets" five times on a small, tightly-designed page. The company has come under fire for apparently competing with the OLPC project — and Negroponte hasn't been shy about calling out Intel for its "shameless" attempts to sell its Classmate PCs to the same governments to which he's been trying to sell his non-profit XO laptops. On CBS's "60 Minutes" recently, he said, "Intel should be ashamed of itself."
Two years ago, Intel Chairman Craig Barrett dismissed the OLPC laptop as a "(US)$100 gadget."
What's in It for Intel?
"Corporations seldom do anything that doesn't at least have some potential for profitability, and remember, a lot of these markets are emerging markets," Rob Enderle, principal analyst for the Enderle Group, told TechNewsWorld. "The point in getting active in emerging markets is that you rise up with them as they go, and somebody's going to do it. If it's not you, then you have a competitor coming up in those markets and you really can't allow that," he added, noting that Intel's Classmate PC efforts help ensure that Intel has a future in emerging markets.
Plus, developing components that run longer and use less power could be used in a variety of new devices. "Power has become incredibly important in both emerging and developed countries," Enderle noted.
Corporate Citizenship – and Good Business
"At one level it's all a very laudable corporate citizenship effort, but at the same time, they are cognizant they are seeding the market for future computing devices — and it's not the first time vendors have done that," King said, noting that Microsoft has its own emerging market programs, and that Apple sold its computers at very low margins and with steep discounts to educational institutions.
"The uptake of new computer users in the U.S. and Europe is slowing. The market can only penetrate so much, and you've got to start looking in new places," he explained. "We're seeing opening salvos in competing for the heart and soul of the PC business in emerging markets."
Back to the Tech Challenges
Regardless of motivation, Intel's Diamondville will most likely produce low amounts of physical heat, which will remove the need for fans — components which tend to consume a lot of energy. While processors are critical, low-power parts like small flash-memory based hard drives and small displays help too. Batteries may be even more important. The Classmate PC gets approximately four hours between recharges, while the XO is getting around nine-plus hours per charge.
"The real critical point for devices like the OLPC laptop isn't just energy consumption but also recharge time," King said. "It's a combination of challenges to get a device that will get up and running and stay up and running for as long as possible and then recharge very easily."