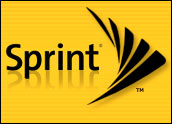 Palm on Monday launched the latest version of its Treo smartphone, the 800w, on the Sprint network.
Aimed at business users, the digital assistant and mobile phone offers access to e-mail, voice calls and other forms of messaging.
The 800w has a larger screen size — 320 x 320 — than the previous Treo model, the 750. With dimension of 2.2 by 4.41 by 0.73 inches and a weight of 5 ounces, the 800w is thinner and lighter than earlier versions running Windows Mobile. It includes hard buttons for e-mail and calendar as well as a five-way navigation button and on/off ringer switch.
The device is available as of Monday at Sprint stores and online. Signing a two-year service contract with Sprint will drop the price from US$599 to $249.99
Out of the Box
The 800w connects to the Internet using either WiFi Sprint's high-speed EV-DO Rev A network. The smartphone runs Microsoft's Windows Mobile 6.1 Professional and offers about 170 MB of available memory, expandable to up to 8 GB with a microSD or microSDHC card.
Users connected to a Microsoft Exchange Server will get out of the box support for Microsoft Direct Push technology that offers users automatic wireless updates from their e-mail, calendar, contacts and tasks lists. The smartphone also includes a host of familiar Microsoft mobile applications such as Internet Explorer, Microsoft Office Outlook, Excel, PowerPoint, Word and OneNote. Other programs loaded on the phone are Windows Live Search, Picsel PDF Viewer and Windows Media Player Mobile. It is also compatible with Microsoft's System Center Mobile Device Manager 2008.
Palm has added its own flavor to Windows Mobile with "Today Screen" enhancements that enable users to call, text, e-mail, perform Web searches and map a contact's address from the home screen. Other improvements include voicemail controls that provide simple navigation when rewinding, deleting or fast-forwarding a message. Users can also ignore a call and send a text message such as "Can't talk right now" or "In a meeting."
The device sports standard features, including a 2.0-megapixel camera with 2x digital zoom and video capture with a self-portrait lens, a QWERTY keyboard, as well as turn-by-turn built-in GPS (Global Positioning System) driving instructions provided in conjunction with Sprint Navigation. Users not interested in paying $9.99 for Sprint Navigation can use the local search bar on the home screen or map their route using Google Maps or Microsoft Live Search.
Other Sprint services available on the 800w are Sprint TV for video-on-demand or live TV viewing; Pocket Express for up-to-date sports, weather, news, financial and movie information; and Sprint IM that provides access to Yahoo Messenger, AOL's AIM and MSN Messenger.
The lithium-ion battery provides up to 4.5 hours of talk time and as many as 200 hours of standby time, according to Palm.
Another Treo
"Other than it having a high-speed connection, I'm not 100 percent sure about what advantages it provides," said Bill Hughes, an In-Stat analyst, who has not used the phone.
"The cellular industry has a problem in that when you come out with a new model and it's a feature upgrade, it's hard to tell when the big announcements come. And is adding support for a higher speed connection significant? Yes, at a certain level, but does it make all the difference in the world and will it be game changing? Probably not," he explained.
Incremental advance or not, however, it is important to recognize that there are other devices out there, he commented, not just Apple's iPhone, which has attracted much of the industry's attention recently.
While the Treo 800w should help Palm recover somewhat from its recently flagging fortunes, Hughes said handsets were not at the center of the manufacturer's problems.
"I would say that their biggest problem was the market having unrealistic expectations," he said.