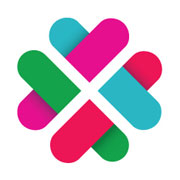 Here's a new take on the point-and-shoot camera: It's the throw-and-catch camera.
Called "Panono," this throwable, panoramic device contains multiple fixed-focus cameras that shoot simultaneously, allowing you to capture "everything in every direction," in the words of its creators, who are now seeking funding on Indiegogo.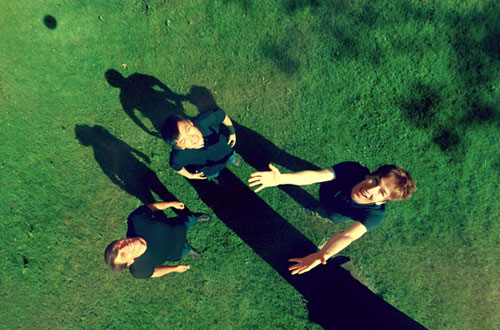 The idea is that you toss the ball-like device into the air and it captures the 360-degree spherical scene. Enhanced memories are one result promised by the Panono's creators, since the locale is included along with the subjects.
Although the concept is relatively straightforward — ball in air takes picture — the technical aspects are more complicated and involve an accelerometer, which guesses when the ball has reached its cusp; panorama blending, a kind of algorithmically driven stitching (something that has been prone to ghosting in existing smartphone photography); and the robustness of enclosure.
These elements aren't finalized, but an early-design prototype has been built. That functioning prototype is one reason we are seeing this Indiegogo project capture funding attention. Another reason for the deserved attention is the remarkable set of 360-degree shots displayed as gyroscopically rendering images in an app that's now available for iOS and Android.
The app demonstrates the medium. Forget panoramic vacation postcards of yore — this is a smartphone or tablet-displayed image, along with infinite dimensions or planes. The effect is quite startlingly new — think Google Earth closeups mashed with your buddies, in situ.
Technical Details
Thirty-six cameras capture the still images, which are stored locally on flash memory or on a mobile device connected via Bluetooth or WiFi. Without a wirelessly connected phone or tablet, the device contains enough flash memory to store 400 72-megapixel, 360 x 360-degree panoramas.
Constructed of a tough, clear plastic, the Panono weighs 0.66 lbs; the diameter of the ball is 4.33 inches
The Numbers
Berlin-based Panono currently has some 700 funders for its ball project who are contributing about US$350,000 of a $900,000 goal. The funding period ends on Jan. 4, 2014. This Indiegogo campaign will receive funds only if it meets its funding goal by that time.
A pledge of $499 gets you an early-bird camera in black or green with shipping included, but not VAT European tax. The estimated shipping date is September 2014.
The Downsides
Although it sounds like a simple idea, there are a number of things that can go wrong when taking the shot, according to the device's creators. That includes the camera not taking a picture if the ball rotates too much, causing excessive blurriness.Water could also be an issue because the camera is not waterproof — it's designed to handle light rain at most. That means you can't kick Panono into the pool during a summer afternoon barbecue.
It concerns us slightly that a device that looks so similar to a child's plaything might need to be handled that carefully, but its creator say it's tough and can even be dropped on occasion.
The Conclusion
We think any fragility is asking for trouble, and we'd like to see more work going into the robustness of the device for when it gets left around. Otherwise, it could be tears before bedtime — and that's the adult owner's tears, not the child's.
The cost also is scary — the Indiegogo perk price is around $500 in the U.S. or the equivalent of a whopping $653 in Europe. If the retail proposition is anywhere near that very expensive price, we're not sure you'd want to throw this ball at all. Others may agree, and there is talk of a tripod option.