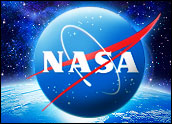 A second high-profile failure in two days has helped make a bona-fide rough week for NASA.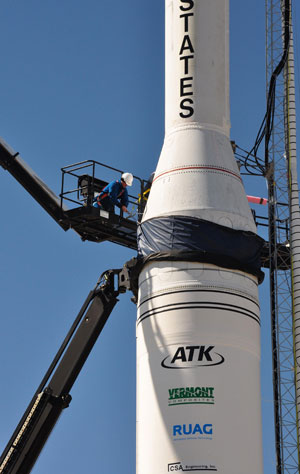 Workers enclose the spacecraft's fairing in a non-flight environmental shield that will be removed before launch. Photo credit: NASA/Randy Beaudoin, VAFB
The U.S. space agency's Glory atmospheric research mission satellite crashed into the Pacific Ocean Friday, one day after a faulty o-ring caused a space suit leak on board the Shuttle Discovery.
A so-called "nose cone fairing" that protects the enclosed satellite "did not separate as expected about three minutes after launch," said NASA spokesperson Steve Cole.
The failed fairing brought down the Orbital Sciences Taurus XL rocket, causing a US$424 million loss.
"The nose-cone fairing is like a clamshell," Stevens Institute of Technology space systems engineering professor Debra Lepore told TechNewsWorld. "It protects the satellite during launch, then once in space, opens up to expose the satellite," which in this case was scheduled to gather environmental and climate data.
More specifically, "the new Earth-observing satellite was intended to improve our understanding of how the sun and tiny atmospheric particles called aerosols affect Earth's climate," NASA's Cole told TechNewsWorld.
No Morning Glory
Like Discovery last December, equipment problems have delayed the Glory, originally scheduled to launch Feb. 23. When it took off this morning from Vandenberg Air Force Base, Calif., the first two stages of the four-stage system ignited normally.
A few seconds later, however, nitrogen-driven pistons failed to separate the nose cone fairing's two halves, leaving extra weight aboard that bogged the rocket down and sent it plunging into the sea.
"It's heartbreaking for the entire industry when there's a failure of this magnitude," said Stevens' Lepore, who is also president of AirLaunch, a startup developing a small rocket launched from a C-17 cargo airplane to deploy small satellites into space. "So many scientists and engineers work so hard to make sure that everything goes right. It's difficult all around."
Recent rocket failures have been especially hard on Orbital Sciences, which almost to the day in 2009 lost another Taurus XL rocket — and NASA's $273 million Orbiting Carbon Observatory.
That rocket suffered a similar nose cone fairing failure, prompting NASA and Orbital to swap out a hot-gas pressurization system for a more-reliable nitrogen pressurization system.
Engineering teams have spent the last two years analyzing the problem, adding sensors and running test flights.
Rocket Science
Accidents can happen, despite all the hard work, if for no other reason than the sheer complexity of space flight, explained University of West Georgia physics professor emeritus and space travel expert Ben DeMayo. NASA conducts a thorough analysis of such problems, he told TechNewsWorld, searching for the "best possible solutions."
"A failure investigation board will doubtless go through proper procedures to figure out precisely what went wrong," said Stevens' Lepore. "Meanwhile, we won't have the Earth sciences data they were seeking, but the delay shouldn't become permanent."
Gathered by the 1,200-pound solar-powered Glory, the Earth sciences data would have provided measures of global warming and global climate change. A "total irradiance monitor," from the University of Colorado would have measured how much solar energy enters and leaves Earth's atmosphere. And a Raytheon-built "aerosol polarimetry sensor," would have measured various aspects of aerosols, including their size, quantity, and shape.
For now, however, global warming will have to wait.
"The launch business is very tough," Lepore said. "Sometimes things go wrong that you don't expect. The loss of the Glory is simply a reminder that it is rocket science, after all."