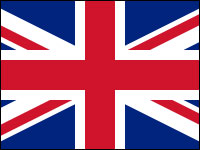 The Sports Torrent Network, a brazenly named file-sharing site, shut down after UK police threatened to put its operators behind bars for up to 10 years.
TSTN was a hotbed for illicit broadcasts of European soccer, the National Hockey League, Formula 1 races and more. The site reportedly had about 20,000 members, making it, in the words of Torrent Freak, "possibly the largest site of its type."
TSTN did not itself host pirated content but instead facilitated users' quests to find said content on peer-to-peer networks.
Last year, the City of London Police launched the Police Intellectual Property Crime Unit, which acts on tips from industry groups to take down sites like TSTN.
The U.S. has embarked on its own crusade against sites that enable unauthorized sports streams and downloads. Authorities seized numerous sites just ahead of the Super Bowl in both 2011 and 2012. The 2012 pre-Super Bowl campaign boasted the cringe-worthy moniker "Operation Fake Sweep."
[Source: Torrent Freak via BBC]
Eastern Europe Flexing Its Cyberespionage Muscle
Groups and governments from Eastern European countries — particularly Russian-speaking countries — accounted for a substantial chunk of cases of cyberespionage in 2013, according to Verizon's annual Data Breach Investigation Report.
China and other East Asian countries deserve their due: They were still responsible for 49 percent of intrusions that were traced back to a country. The Eastern Europe bloc, however, is suspected of launching 21 percent of breaches. One-quarter of spying incidents are not linked to attackers from any country.
For those wondering about where the U.S. and NSA fit into all of this: Verizon's report drew more than half of its data from victims inside the U.S., so a report from, say, a Chinese communications company might look a little different.
[Source: Reuters]
Microsoft, Nokia to (Finally) Close Deal
Microsoft will formally complete its acquisition of Nokia's handset business on Friday, although there have been a few changes to the original terms of the US$7.2 billion deal announced last year.
The two sides are about a month behind the schedule laid out in September, when Microsoft announced that it would snatch up Nokia's mobile phone business and license its patents.
The transaction apparently will go through without the transfer of a large phone production facility in India that has been included in Nokia's ongoing tax dispute in the country. In addition, Nokia's Korean manufacturing facility will not be part of the deal; Microsoft requested a change to the original terms, according to Nokia, meaning the Korea plant, which employs 200, is in limbo.
Microsoft will also inherit the Nokia.com website and social media sites for up to one year; Nokia later will re-assume the reins.
[Source: Financial Times]
Xiaomi Simplifies Domain, Drops Some Vowels
Chinese smartphone manufacturer Xiaomi is catering to international consumers by simplifying its website domain.
Instead of using the entire quirky, vowel-intensive word "Xiaomi," the company will simply go with mi.com. (Indeed, xiaomi.com now redirects to mi.com.)
The new domain is "more accessible to an international audience," the company said, adding that it will help bolster the "Mi" brand — "Mobile Internet."
Xiaomi has launched services in Singapore, and plans to introduce devices in other Southeast Asia markets. The company also has been unabashed about its plans to get into the Indian and Latin American markets.
[Source: The Next Web]