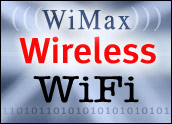 Portland, Ore., became the second city to getClearwire's 4G WiMax wireless broadband services, dubbed "Clear" (formerly Xohm), the company announced Tuesday. With the rollout, users in the Portland metropolitan area will have access to anytime, anywhere broadband services.
The deployment comes three months after the service was initially launched in Baltimore. It is the first rollout since Clearwire and Sprint Nextel finalized the deal that resulted in the two wireless network companies joining forces.
"With Clear, consumers and businesses can now access the Internet wirelessly at true broadband speeds, whether at home, in the office, or on the go. In today's economic times, many of us are striving to do more with less. And, ultimately, that's the promise of Clear: to offer customers more for less. More Internet. More voice. In more places. All at a price people can afford," said Scott Richardson, chief strategy officer at Clearwire.
So Long Hotspots, Hello Blanket Coverage
Clear's first mobile WiMAX network in Portland initially covers approximately 700 square miles and can serve approximately 1.7 million people.
"We'll continue to expand our network coverage in the coming months," Richardson told TechNewsWorld.
Pricing for home Internet service plans start at US$20 per month; mobile Internet plans begin at $30 per month. Clear also offers a day-pass plan targeting users with an intermittent need for WiMax access for $10 per day. While no contract is necessary, consumers who sign up for a two-year service agreement will be eligible for additional savings.
Visitors to the Clear Web site will notice a difference in pricing for Portland and Baltimore.
"The [prices] in Baltimore and Portland are actually very comparable," said Richardson. "As we strive to find the sweet spot for our customers, we're offering simplicity in Baltimore and choices in Portland. One thing that's very different from other services is the plans are month-to-month and don't require long-term service contracts. For example, plans start at just $30 per month for mobile Internet services and true broadband speeds with no contract required."
Before signing up for a plan, however, prospective users will need to purchase either a WiMax-enabled device, modem or data card. One option for laptop owners is a USB modem from Motorola, priced at $49.99. Another alternative is Motorola's Clear residential modem, available for lease for $5 per month.
Two Steps Forward, One Back
As Clearwire launched its Clear wireless broadband services in Portland, Ore., it announced that a similar deployment in Chicago will not take place until the second half of 2009.
"Our transaction with Sprint and new investors closed on November 28, 2008, and we will announce our network expansion plans early this year," said Richardson, "once we have had the opportunity to discuss our plans with our new board of directors."
With the rollouts, Clearwire walks a tight line, said Daryl Schoolar, an analyst at In-Stat. Launch the service prematurely, and the company runs the risk that it will be less than adequate. Deploy it too slowly, and Clear will face increased competition from LTE, a 3G network offering backed by Verizon and AT&T.
"They can't move too quickly, because they want to have adequate coverage areas without dead spots. However, they also need to attract enough users to attract hardware makers to create WiMax-enabled devices and eventually bring down the cost of the devices and the service," Schoolar told TechNewsWorld.
As Clearwire continues its nationwide rollout into the top 100 markets, WiMax will mount a credible challenge to wired home services from telecoms and cable providers, predicted Schoolar.