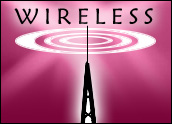 A new combatant, Broadband over Power Lines (BPL), has entered the broadband Internet access services competition. This network option relies on electrical power lines to move information to users. While the universality of electrical power offers vendors hope in penetrating the broadband market, the suppliers could have difficulty gain much market traction. "There are already two well entrenched networking options in the broadband marketplace, so it can become difficult for a third one to gain acceptance," stated Bruce Leichtman, president of Leichtman Research Group.
Electric utilities have been to looking into BPL for a few years. One hurdle was gaining approval to offer the service from the Federal Communications Commission. In April 2003, the FCC unanimously affirmed deployment of such services, and made changes to existing broadband regulations in order to encourage the development of BPL services, so utilities have been preparing these services.
Trial Mode
There are two flavors of BPL, which is designed to deliver broadband services over the nation's power grid. The first relies on the HomePlug standard and enables users to tap into Internet services from electrical outlets in their homes. One advantage with this approach is it does not require that users lay LAN cabling throughout their homes or offices, so the network should be simple to set up. The second option is a WAN service, which operates much like WAN WiFi network and provides users with network access when they are in range of certain locations.
To offer these services, utilities have to upgrade their power grids. In addition to the electrical currents coming into a building, carriers have to place boxes on power line poles that extract and route Internet signals. To spur adoption of the technology and the development of industry standards, utilities formed the United Power Line Council (UPLC). Many large electric companies are members: Consolidated Edison, Duke Energy Corp., Florida Power & Light Company, PPL Corporation, and San Diego Gas & Electric, and vendors, such as EarthLink, IBM, and Motorola also support the consortium.
While there has been a lot of interest in BPL, most utilities are now only in trial mode with the technology. "A number of utilities are ready to move from trail to deployment," noted Naqi Jaffery, President, Telecom Trends International, Inc., which expects worldwide revenue for BPL services to grow from US$54.7 million in 2004 to $4.4 billion in 2011.
A few utilities have taken that step. Current Communications Group, teamed with Cinergy Broadband, a subsidiary of Cinergy Corp., to offer BPL services to consumers in Ohio, Indiana and Kentucky. Once a grid has been upgraded, the utilities gain some benefits. The network upgrade has the potential to improve the reliability and efficiency of power grids by providing utilities with automated detection of failures and outages as well as automated meter reading. In the second phase of its roll out — one where the dates have not yet been established, Cinergy plans to help smaller municipal and cooperatively owned power companies covering 24 million customers across the U.S offer BPL services.
Jumping Hurdles
As BPL offerings start making their way into the marketplace, utilities must overcome a few obstacles, including technical issues. Unlike wired cabling options, power lines can have problems carrying information because they are unbalanced, unshielded, and usually work with large antennas. Therefore there have been instances where there can create potential interference. Essentially power lines can act like a big antenna, radiating electronic signals along the route and interfering with transmissions in the 30-Mhz and below and 140-Mhz to 180-Mhz ranges. In field trials, BPL interfered with signals from amateur radio operators. "There seems to have been some progress in resolving the ham radio problem, but interference questions could hinder BPL's advancement," says Nicole Klein, an analyst at market research firm the Yankee Group.
Network performance can also vary. The greater the distance a user is from a network substation, the more likely it is that throughput will suffer. The condition of the power lines connecting a user to the substation also plays a role in performance. In some cases, utilities have older lines that may not be able to carry as much information as newer lines.
Additionally, vendors need to convince users to sign up for the service. "Users might not be comfortable with the idea of running Internet access over electrical lines," said Leichtman Research's Leichtman. The HomePlug initiative has been in effect for several years but has garnered only a small number of users.
The utilities are positioning their service against DSL and cable modems, for instance Cinergy is offering its services for $29.95 to $39.95 a month, depending on the connection speed. Competing on price may be difficult. Increasingly, telecom and cable vendors are offering Internet access as part of a bundled service, but that is not the tact that BPL vendors are taking, at least initially. "As of now, utilities are just selling Internet access, but there is a chance they will bundle those services in the future," Telecom Trends International's Jaffrey told TechNewsWorld.
Some envision BPL as being attractive in rural areas where DSL and cable modem services are not yet available. "Satellite broadband providers are also targeting the rural market, and it is not clear how much of a difference BPL services offer," concluded Leichtman. "Given the maturity of the Internet access market and the lack of a compelling differentiator, it may be difficult for BPL to garner much market acceptance."