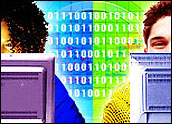 Lonely Planet, the travel guide and guidebook giant, has temporarily closed Thorn Tree, a popular online travel forum, because of pedophilia-related posts, according to The Age.
The BBC, which bought out Lonely Planet in 2011, made the decision to take Thorn Tree offline. BBC executives, who were reportedly tipped off by a user who pointed out "swearing and posts that discussed topics related to pedophilia," said the forum was shuttered because numerous posts did not meet the site's standards.
While the BBC did not pinpoint any specific topics, The Age gives the example of a thread discussing the legal age of consent in Mexico.
At more than 15 years old, Thorn Tree is believed to be the oldest travel community on the Internet.
Tony Wheeler, who founded Lonely Planet in Australia in 1975, was reportedly "amazed" that the forum was still offline four days after the initial closure. He criticized the BBC for not giving users a thorough explanation of what was going on.
Sexual Predator Uses App to Lure Children in China
Li Jun, a Chinese man accused to being a sexual predator, reportedly used the hit messaging app WeChat to lure underage boys, according to Tech In Asia.
Li, a former official at a civil affairs bureau in the southern province of Guangdong, befriended 160 boys who lived nearby. Using WeChat's location-based features such as Drift Bottle and Look Around, Li is accused of persuading at least three boys to have sex with him. He faces up to five years in prison.
Tech In Asia cites the state-run China Daily, whose recap of the case warns of the perils of messaging apps like WeChat. Indeed, government officials warned earlier this month that WeChat was potentially dangerous.
Tencent, the company that makes WeChat, expects WeChat to surpass 300 million users in early 2013.
Samsung Seeks US Ban on Ericsson
Samsung Electronics is seeking a U.S. ban on the import and sale of certain Ericsson products, according to The Wall Street Journal.
Samsung announced Wednesday that it had filed a complaint with U.S. International Trade Commission against Ericsson.
There is a certain element of tit-for-tat: Earlier this month, Ericsson had asked the commission to prohibit Samsung from importing to the U.S. certain Samsung wireless products, including its Galaxy line. Last month, Ericsson accused Samsung of trying to lower the amount it pays to license standards-essential patents, thereby giving Samsung an unfair advantage over rivals.
China Opens Commercial Sat-Nav Network
China has opened Beidou, its domestic satellite navigation network, for commercial use throughout the Asia-Pacific region.
The BBC reports that Beidou, which is named for the Chinese word for "Big Dipper," had previously been reserved for the Chinese military and government. A spokesman said that Beidou is targeting a 70 to 80 percent market share in China's "related location services" by 2020.
China is not alone in its pursuit of sat-nav. Europe is working on a similar satellite network, "Galileo," while Russia is developing "Glonass," which will reportedly be used for both military and civilian purposes.