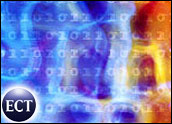 Acer unveiled its latest notebook PC Tuesday — the Aspire 8930G-7665, featuring Intel's new powerhouse mobile chip. The chip, the Core 2 Quad Mobile Processor Q9000, makes Acer's new laptop one of the first notebooks to offer users four processing cores.
The Core 2 Quad processor offers 6 MB of shard L2 cache, 4 GB DDR3 1066 MHz Dual Channel Memory and clock speed rates up to 2.0 GHz. The new Aspire is priced at US$1,799.99.
"This is one of the first quad-core laptops on the market. Tapping into the performance of a quad-core, while still managing the temperature budget for a laptop, is an engineering challenge. As such, certain compromises have to be made, so naturally it can't be run at 3.2 GHz like the high-end desktops and is set to 2.0 GHz. Also, it's the last generation of a CPU with a front-side bus (FSB), albeit a very fast FSB," Jon Peddie, president of Jon Peddie Research, told TechNewsWorld.
Mobile Desktop
Aimed at gamers and multimedia enthusiasts, the Aspire 8930G-7665 also includes high-definition (HD) functionality with a 18.4-inch HD CineCrystal widescreen display with 16:9 aspect ratio. A Blu-ray drive is also featured.
The system sports the Nvidia GeForce 9700M GT graphics card, a webcam, Dolby Home Theater audio and a 500 GB 7200 RPM hard drive.
"Acer now has a high-end gaming platform to compete with other vendors' gaming platforms, such as systems from Lenovo," said Ian Lao, an analyst at InStat, told TechNewsWorld.
The system, according to Lao, will also appeal to users who need the power of a desktop platform with the mobility of a laptop.
"Think about things you'd normally do on a thin server or workstation. People doing high-end design things and software programmers who won't have to wait nearly as long for the compiler to compile. Now they can do these things away from the desktop mode and be mobile," he noted.
"The high-end media manipulator will also find it valuable. But for your low-end consumer, this is completely out of their league," Lao added.
Power Chip
With the quad processor, Intel has once again beat AMD out of the gate.
"Anytime you have a lead, that's always good for you. AMD is still working on their low-power version," Lao pointed out.
However, there is a certain amount of parity between Intel's new chip and other offerings from AMD, said Peddie.
"They are very similar, both AMD and Intel are still using last generation CPUs laptops (as opposed to the new Nehalem from Intel and the Shanghai from AMD.) In general, the Intel processors are a bit faster, but the limitations of laptops prevent Intel from getting too much faster than AMD. AMD processors are less expensive, so a laptop with an AMD might less expensive than one with Intel," he noted.