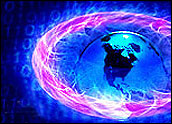 A new report released by the RAND (Research and Development) Corporation Thursday found that the U.S. has maintained its lead in the science and technology arena.
The study was co-authored by Titus Galama, a management scientist at RAND, and James Hosek, a RAND senior economist.
"The way this project began was that we looked at congressional testimony, expert opinions, the popular press to get a sense of what experts as well as what the general perception of the public in the United States [was] about science and technology," Galama told TechNewsWorld.
Although the researchers found many claims and concerns about the U.S. losing its edge in science and technology, a closer look at the data and facts indicated that these fears were overblown. That said, however, a nationwide reevaluation and upgrade of science and math education in primary and secondary schools needs to take place, they stressed.
"Our starting point was that everyone said there was a crisis. There isn't a crisis, but that doesn't mean that we can relax, because there is significant change going on in the world and we need to be on guard. We need to monitor the system and continue to invest. This is never a story of everything is fine and we can relax," he continued.
Still No. 1
The U.S. continues to churn out 40 percent of the world's spending on scientific research and development (R&D), according to the study. Investments in R&D have grown at rates similar to those in other countries around the world and have outstripped growth rates in Europe and Japan.
While China has invested heavily in R&D in recent years, the country has not seen a payout analogous to its financial commitment as of yet, the report said. China does not account for a significant share of innovation and scientific output in the world, the researchers found. The U.S., Europe and Japan remain the dominant forces in those areas.
"Claims that China is graduating more scientists and engineers seem very worrisome. But when we look at the output and not the input, the number of patents they produce and the number of scientific publications, they're still extremely far behind the United States," Galama explained.
However, maintaining that lead, at least in the U.S., will become increasingly difficult, the report said, as other nations are rapidly education their populations in math and science, with the European Union and China graduating more university-educated scientists and engineers every year than the U.S.
Overseas Talent
As the home of some 75 percent of the world's top 40 universities, the U.S. receives an influx of foreign born students who come here to study the sciences. Seventy percent elect to remain in the U.S. after completing their degrees. That has significantly contributed to the science and engineering workforce.
However, the argument that the lack of interest in science and technology by young people in America can be overcome with the immigration of scientists from abroad has its flaws, said Phoebe Leboy, president of the Association for Women in Science.
"If we don't maintain an intellectual and technological community within our own society, we're never going to be at the level we want to be with scientific and technological innovation. Immigrants are a wonderful resource, but many of them don't stay — increasingly they are going back — and critically, most of them do not serve as good role models for our students," she told TechNewsWorld.
Children, according to Leboy, are better able to identify with educators who appear to have come from a similar background. They are more likely to see themselves assuming a similar role if they can make a connection with their teacher.
"What happens is the more we rely on foreign talent for our science and technology manpower, the fewer young Americans will go into those fields and it will get worse and worse," Leboy explained.
Education Situation
Highly educated U.S. citizens who do not have science backgrounds but enter science and engineering fields have played a major role in adding to the ranks of scientist and engineers in America.
"In K through 12, education the U.S. has been underperforming for quite some time for older students. This is a persistent feature of the U.S. educational system. In the meantime, the United States has continued to perform very well. There is a strange situation where the school system does not seem to be functioning well, but in the end, the U.S. is doing very well," Galama explained.
"Intuitively you want to say that you want to educate as many scientists and engineers as you can, but it is also important to note that we are educating scientists and engineers. We're educating them at the same rate historically and at the same rate as other fields," he continued.
From 1988 to 2005, 1.9 million jobs have been created in science and engineering, nearly double the number created before that 17 year period, Galama pointed out.
A Call to Action
Calculating America's dominance in science and technology based on the percentage of Nobel laureates living in the U.S. is strictly old school mathematics, Gerry Wheeler, executive director, National Science Teachers Association, told TechNewsWorld.
"I don't agree with the report. There's nothing wrong with it, but it's really based on old situations. To say we have 70 percent of the world's Nobel Prize winners is certainly true. The issue isn't yesterday. The issue is tomorrow," he pointed out.
At a recent talk in Washington, D.C., Intel chairman Craig Barrett told the audience that 10 years ago the company spent 90 percent of its R&D budget in the U.S.; however, that amount has been reduced to 50 percent now, according to Wheeler.
"These corporations are not going overseas to get cheap manual labor. They're going overseas to get R&D done. There's a huge crisis pretty much in every direction you look, but it's toward the future, not toward the past," he explained.
RAND recommends that the U.S. fund a permanent chartered body whose role would be to periodically monitor and analyze U.S. science and technology performance and the conditions of the nation's workforce in those areas.
It also suggests that the U.S. make it easier for those born abroad and have matriculated at U.S. universities to stay indefinitely in the U.S., making it easier for skilled labor to immigrate to the U.S. to will ensure the benefits of expanded innovation are captured in the U.S. and help the country to remain competitive in research and innovation, the researchers said.
Americans need to also take a look at the education system, according to Galama, Wheeler and Leboy. At the state, local and federal levels, more needs to be done to improve salaries for science and math teachers as well as the ability for these educators to stay abreast of technological advances, they said.
Doing so, they said, will allow school systems to better compete with corporations for college graduates and help the teachers make their subjects relevant to the lives of their students.