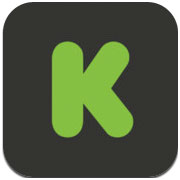 A variety of factors can propel a Kickstarter project to funding success, but there's no denying that the sheer seductiveness of the product is a big one. Case in point: RAPIRO.
What Is It?
RAPIRO, or RAspberry PI RObot, is a super-cute humanlike mini-robot now being offered as a kit on Kickstarter. When assembled, it can walk on its feet, grip items in its hands and swivel its head and waist. The self-assemble project takes advantage of connections to an optional miniature Linux computer — none other than the diminutive Raspberry Pi.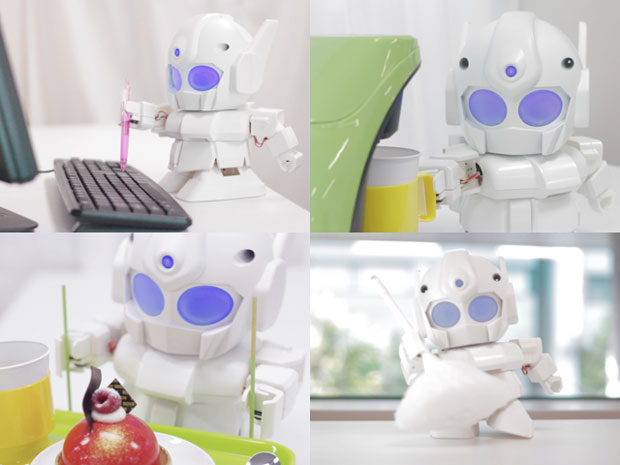 The US$35 computer isn't included, and the robot does function without it. Still, working with one can expand RAPIRO's possibilities considerably.
The device's tag line: "The cool robot you always wanted as a kid."
Technical Details
Twelve servo motors are included in the RAPIRO kit. One operates the neck, one the waist, four operate two feet and six operate the two arms. The optional bank card-sized ARM11 Raspberry Pi computer is mounted in the head along with full-color LEDs for eyes.
Power is supplied by four AA batteries, although the battery box can accept Lithium Polymer 18650 batteries too.
The UK-originating Raspberry Pi computer uses an optimized version of Debian as its default Linux distribution. Python is supported as the educational language, although any ARMv6-compatible language will work.
USB and Ethernet ports are built into the robot's head via the computer. The ports allow for expandability — with a microphone adapter for voice response, WiFi dongle for game controller, a distance sensor and so on.
RAPIRO's range of motion can be controlled using programming instructions that will be published on the RAPIRO website. The included programmable Arduino-compatible servo control board uses the ATmega328P chipset.
The prototype was made with a 3D printer, and the 3D data will be published. Available 3D data will allow 3D printer users to customize the robot. Final production will be through a metal mold.
The Numbers
RAPIRO's maker, Tokyo-based Shota Ishiwatari, currently has 359 backers who have pledged Pounds 66,295 — about US$102,571 — of a Pounds 20,000 ($30,944) goal. With just a few days to go, the funding period ends on Aug. 19.
Pledges of Pounds 229, or about $354, get you a standard RAPIRO kit with all of the robot parts, but not the peripherals. For a Pound 5,000 pledge, a custom-designed RAPIRO is available.
The estimated shipping schedule is December 2013 from the UK.
The Upsides
The project creator reckons RAPIRO will cost significantly less than similarly specified robot kits do, and that his robot costs a tenth of the price of competitive Linux humanoid-style robot kits.
Assembly is with a screwdriver; no soldering is required. Beginners can learn basic robotics with limited assembly.
The kit is customizable, which is attractive for expert-level enthusiasts. The creator alludes to possible Internet connections for creating a home security robot and so on.
The creator, through a company called Kiluck, is an experienced designer and developer of new product prototypes. He also has existing professional relationships with suppliers, including Switchscience for the Arduino-compatible server control board and Miyoshi, a plastic injection molding company.
The Downsides
The Kickstarter kit doesn't include the Raspberry Pi, Raspberry Pi camera module, distance sensor or speakers, and the creator is unclear as to how many peripherals will be included in the final package.
No formal plans are in place for final product design, manufacturing or retail. Final pricing has not been set.