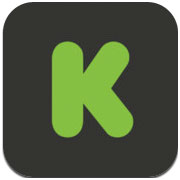 If you think about the failings of existing game controls next time you're playing, you might come up with touch feedback — the game's tactile responses to your actions.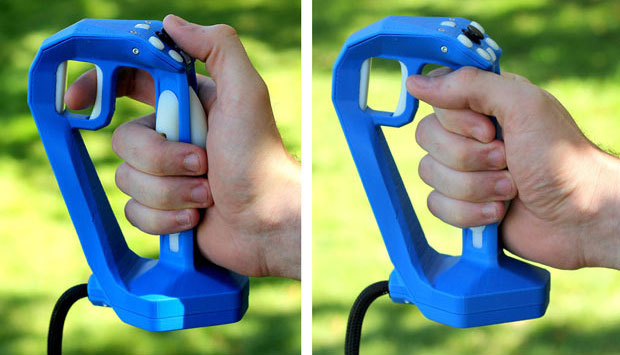 Video has improved over the years partly because of increased computer processing power; audio improvements have been due to improved sound engineering. We're also finally beginning to see usable virtual and augmented reality.
Feedback, however, is limited, like the now 15-year-old vibration rumble and some force feedback in gaming joysticks and steering wheels.
What we have yet to see — or feel, to be more accurate — is widespread friction, torque and heft.
Tactical Haptics reckons it has a product that will fix this newly obvious game control omission: a kind of VR and AR accompaniment for feel, in an economical, size-friendly package that functions across games.
The company's Reactive Grip controller, which is cruising for funding on Kickstarter right now, promises to re-create shear forces that you'd get when holding an actual object, like a weapon, for example. Tactical Haptics uses examples such as the weight of a battle shield, recoil of a firearm, stretching of a slingshot and bending of a fishing pole from a fish biting on a line.
How It Works
The Reactive Grip controller replicates motion and force by moving slider plates on three sides of a player-gripped handle. Input and motion is tracked. The movement of the bars gives the player a sense of an object's weight or the impact of a projectile.
If the bars move against each other — one bar moves upwards and another downwards, say — the effect is of wrenching or twisting, according to the creator. Objects moving together create linear movement effects.
Subtle effects include opening a door and shifting weight in the player's hand.
Tagline: Touch Feedback for VR & Video Games.
Technical Details
Eight traditional controller buttons, one analog thumbstick, one analog trigger and the sliding plates make up the device.
The controller requires an added tracker, and the creator mentions Sixense and Razer Hydra as compatible, though it also indicates that you could use "your preferred tracking system," so presumably others will work too.
An SDK is available and compatible with C++, Unity and the Oculus Rift VR headset. The castAR magic wand, which we've looked at in a prior Crowdfunding Spotlight article, could be used too.
The Numbers
Salt Lake City-based Tactical Haptics currently has 369 backers for its Reactive Grip project contributing US$77,131 of a $175,000 goal. The funding period ends on Dec. 11, 2013.
A pledge of $179 gets you an early-bird one-handed Reactive Grip development kit. A $299 pledge gets you a pair of grips for two-handed use, plus the development kit.
Note that the tracker isn't included. The estimated shipping date is October 2014.
The Upsides
AR and VR as gaming environments are poised to take off, and we think the humble controller needs a refresh. Made up of a few plastic parts and some innovative thought, this product looks like it could be cheap enough to do that.
The Downsides
According to the project website, the creators have spent an awful lot of time researching shear feedback — including some years at the University of Utah — and the project has an academically led feel to it.
Funding has thus far been from a U.S. National Science Foundation I-Corps (Innovation Corps) grant. We would like to see the U.S.-based creator up its commercial slant and stop dilly-dallying.
The Conclusion
If you want to see the future of kinesthetic gaming control, VR and AR, the crowdfunding websites are the venues to peruse.
We're seeing a slew of exciting game tool development emerge through these vibrant marketplaces, including a bunch of Oculus Rift VR add-ons — many just ripe for a bit of cash injection. Many of these projects could be the successors to the aging game controllers as we know them. Microsoft, Sony and Nintendo: heads-up.