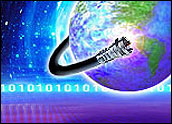 As organizations are reducing their budgets due to the current economic climate, they are looking to maximize their return on investment, and a recent Aberdeen Group study shows that technology solutions that would allow these organizations to experience improvements in end-user experience without adding more bandwidth capacity would resonate with their needs.
The report, "Three Things to Follow to Optimize Digital Content Delivery," found that the top pressures facing organizations are improving customer satisfaction, creating new business opportunities, and improving.
Through the deployment of an application performance solution, organizations can improve their responsiveness to market changes, differentiate themselves from competitors, and improve their overall effectiveness of employee training initiatives, all while reducing infrastructure cost and cost of bandwidth.
"These can all be a fairly big bill to foot," said Bojan Simic, Network and Application Performance Management research analyst at Aberdeen Group, "especially with the use of streaming media, on-demand video, and digital file transfers, all of which are bandwidth intensive."
Digital content delivery solutions can improve both quality of end-user experience as well as optimize the enterprise infrastructure cost, he said.
Broadening Bandwidth
There is recognition, however, that in order to distribute this content, companies must increase their bandwidth requirements (Figure 1), which in fact is the top challenge these companies are facing.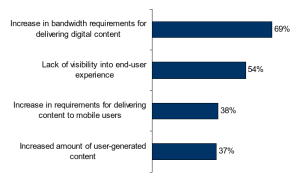 (Fig. 1: Top Challenges for Delivering Digital Content – Click to Enlarge)
"Previous research has shown that on average, organizations are expecting their bandwidth capacity to increase 108 percent over the next year," said Simic. "Unfortunately, almost half of organizations that did increase their bandwidth capacity didn't experience any improvements in the performance of business critical applications."
There also isn't a significant difference in the total annual spend per user on improving the delivery of business critical to remote users between all companies, according to the August 2008 report "Optimizing Application Delivery over the WAN." The difference between these companies is that those companies performing best through improvements in connection time, bandwidth use, and user abandonment rates are investing more in solutions for optimizing application delivery, Simic said.
"The bottom 80 percent of companies delivering these applications are investing in increasing bandwidth capacity instead," he said. "It seems counterintuitive, but it shows that increases in network capacity actually is not an effective way to support these bandwidth-intensive applications like video."
Figure 2 shows that more that 30 percent of organizations that participated in Aberdeen's survey increased their deployments of digital content for areas such as communications with customers and prospects, product distribution (i.e., digital books, images, etc.) and revenue generating applications over the last 12 months.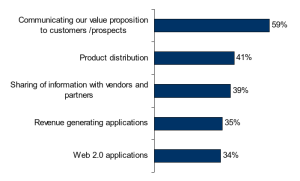 (Fig. 2: Digital Content Deployments That Increased Over the Last 12 Months – Click to Enlarge)
This shows that organizations are using digital content to improve their business performance across the value chain, and these initiatives go beyond improvements in connect times and bandwidth utilization, and are impacting areas that are at the top of end-users' minds such as customer satisfaction, cost savings, and the ability to create new revenue opportunities, Simic said.
"Issues with download completion rates can impact corporate revenues up to 9 percent," he said. "On top of that, streaming video quality can impact revenues by up to 7 percent. And as organizations are increasing deployments of digital content to achieve efficiencies along their value chains, managing the performance of these applications has become increasingly important."
Beyond the Traditional Industries
Instead of industries like media, entertainment and retail as the traditional users of these types of solutions, nontraditional industry sectors are seeing the use of streaming video, transfers of digital files and software downloads as more business critical than in previous years.
"Digital content is really becoming more of a mission critical technology in business-to-employee and business-to-business environments," said Simic. "That is to say that this type of technology allows organizations not only to support their customers and prospects, but also to improve communication with employees, partners and suppliers, creating better synergies and efficiencies all the way around."
Take for instance The Vermont Teddy Bear Co., which sees Web site fluctuations in page views that range from 30,000 per day to more than 800,000 during the holidays. To top it all of, the Web site also uses a significant amount of Flash content, putting an additional burden on their infrastructure.
The company wanted to reduce latency that some customers were experiencing, all while reducing the cost of supporting an increasing number of site visitors.
"Since deploying this CDN (Content Delivery Network) solution, we experienced a significant increase in conversion rates while page load times for our customers … dropped by more than a full second," said Bill Cronin, director of e-commerce at the Vermont Teddy Bear Co.
Fast Turnaround
With companies deploying an average of 15 applications considered to be business critical, managing their performance is increasingly complex, but also needed in order to boost revenue.
"Performance improvements that we experienced from deploying this solution and a timely deployment allowed us to mitigate lost revenue opportunities and improve customer satisfaction," said Cronin.
What was even more impressive about the CDN solution is that it from the vendor sales call to the solution being put into production "took no more than eight hours," Cronin said.
To learn more about how companies can improve their digital content delivery performance, please click here.
---
Andrew Stamer
is an Aberdeen Group research associate for technology markets.
---