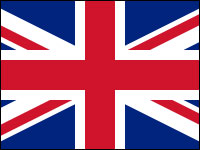 Britain's Government Communications Headquarters, or GCHQ, reportedly intercepted and collected millions of images of people via Yahoo webcam chats, some of which were sexually explicit.
As part of the surveillance program, dubbed "Optic Nerve," GCHQ saved images from webcams on agency databases regardless of whether or not the individuals were an intelligence target. To get an idea of the breadth of the endeavor, GCHQ reportedly collected images from 1.8 million Yahoo users during a six-month period in 2008 alone.
"This is, frankly, creepy," said Member of Parliament David Davis.
Optic Nerve began in 2008 and was still live as of 2012.
The story was broken by The Guardian, which cited documents provided by Edward Snowden.
In other UK cybershenanigans news, a British man, Lauri Love, has been charged with hacking into Federal Reserve servers and stealing personal details of users. Love faces up to 12 years in prison if convicted.
Love previously has been accused of hacking into NASA and the FBI, so he could be in some trouble. That said, a campaign is under way in the UK to block compliance with what figures to be an inevitable extradition request.
[Source: The Guardian, BBC]
Chinese Prez Heads up Cybersecurity Body
Chinese President Xi Jinping tabbed himself to head up a new body tasked with coordinating cybersecurity.
The move highlights "Beijing's concerns over its vulnerability to online attacks and its desire to retain tight control over the Internet," according to The Associated Press.
The first order of business apparently will be drafting policy to boost China's cyberdefenses, as well as improve access to the Web throughout the country. These efforts, according to Xi, are designed to "build our country into a cyberpower."
This being China, Xi added that the Internet should nurture "mainstream values and positive energy."
[Source: The Associated Press]
Hong Kong Bitcoin Exchange Plans ATMs
The Hong Kong Crypto Exchange known as "HKCEx," plans to establish a series of Bitcoin ATMs in financial and shopping centers.
HKCEx apparently has US$2 million in funding from investors, and that money will be pumped into the first 10 ATMs.
Mainland China hasn't been all that welcoming of Bitcoins. In December, Chinese banks were implored to stay away from the currency, and later that month the country's biggest Bitcoin exchange stopped accepting deposits.
Perhaps a bigger problem for the digital currency, however, is the recent saga surrounding Japan-based Bitcoin exchange giant Mt. Gox, which just filed for bankruptcy after losing track of its Bitcoin stash due to a "system weakness" that may or may not have been exploited by hackers.
Speaking of Mt. Gox, Japan's Vice Finance Minister, Jiro Aichi, opined that the regulation of Bitcoin should involve international cooperation.
[Source: TechNode via Tech in Asia]
EU Concerned About App Purchases
European Union officials are meeting with reps from Apple, Google and consumer protection outfits this week to discuss in-app purchases.
The EU apparently is bent on establishing new rules that will make apps more transparent and prevent kids from making whoops! purchases. Many free apps enable users to purchase items, making the "free" moniker perhaps a bit deceiving.
Europe's app industry is expected to grow to more than US$85 billion over the next five years, according to EU estimates.
[Source: European Commission,Mashable]