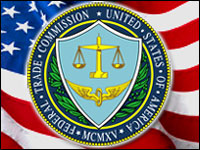 The postponement of Google's deal with the Federal Trade Commission may have been caused, at least in part, by Europe's tough stance with the company.
As of a few days ago, reports suggested that Google was close to hashing out a deal with the FTC, but that the European Commission's two-year antitrust investigation was far from resolved. Now, however, Politico is reporting that Europe's tougher stance with Google might have caused Google's deal with the FTC to unravel. The EU's competition commission gave Google a January deadline to propose meaningful changes.
The FTC will continue its investigation into 2013, a decision that, according to Politico sources, was spurred by complaints that the European Union could get a "better deal requiring a deeper level of commitment" from Google.
Former FTC chairman William Kovacic is quoted in the report saying that if the European Union imposes significantly stricter limitations on Google than the FTC, it would solidify the perception that "Europe is the place to go to complain about dominant corporations."
The European Union is particularly concerned with Google favoring its services over competitors; they way Google sells and displays ads; and its use of copyrighted materials from other sites.
Google is not alone in drawing the ire of the European Commission. Reuters reports that the EU executive branch is also set to pursue an antitrust case against Samsung. The Commission is investigating whether or not Samsung broke competition rules with its patent suits against Apple.
Samsung on Tuesday dropped its attempted to have multiple Apple products banned in EU member states Britain, France, Germany, Italy and the Netherlands.
McDonald's Spam Irks Australia
The Australian Communications and Media Authority, which enforces the nation's Spam Act, has taken issue with McDonald's, according to Naked Security.
The agency claims that McDonald's has been spamming with its "send to friends" feature, which was available on a McDonald's website. The feature would send an advertising-ish email to someone if a visitor to the site entered the recipient's address. However, Australia's Spam Act says that the recipient of such an email must give consent before being spammed.
In response, McDonald's has removed the feature.
UK Updates Copyright Rules
The United Kingdom has tabled measures to modernize its copyright laws, according to GigaOm.
It is surprising that some of the practices addressed by the measures are currently illegal, if only technically. To wit, copying music from a CD to a mobile device is currently a legal no-no. Under the new measures, such music transfers — as well as copying audio and video recording for private study and non-commercial use — would be officially deemed legal.
Iran's Ayatollah Has New Facebook Page
Even though it is setting up its own Western influence-free intranet, Iran's Ayatollah Ali Khamenei has set up his own Facebook profile.
The Ayatollah's profile has already garnered more than 18,000 Likes.
The Register reports that the social networking site has been blocked — and denounced in Iran — along with Twitter, The New York Times and YouTube.