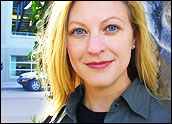 At a time when most people agree that Google or Apple have replaced Microsoft as the tech industry's top player, government regulators on two continents are going retro, pushing old antitrust arguments. This backward-looking thinking threatens innovation for all companies and needs to stop now.
While the technology community has moved from obsessing over operating systems to focusing on Internet search and digital media, government regulators are stuck in the past, wasting taxpayer time and money. A case in point is a group of states, led by California's Attorney General and former governor Jerry Brown. This week, they told a federal judge that Microsoft's "market power remains undiminished," a statement that must make the execs at Google and Apple giggle with glee. For those who see the transition to Web-based services taking off, it's a total joke.
Demanding 'Essential Language'
Of course, even if one believes that the future of computing lies on the desktop, there is healthy competition coming from open source Linux systems as well as from Apple, which now ships one of every six laptop computers in the U.S. and has moved up to a third-place tie with Gateway. Indeed, even the state of California has been thinking about switching from using proprietary products to open source for the state's computing needs. But there is a deeper, more critical issue here.
In demanding that the court extend Microsoft's consent decree, California regulators and their colleagues are attempting to meddle in server protocol licensing, an issue intertwined with intellectual property issues that was also discussed last year before Europe's Court of First Instance (CFI).
Last April, Microsoft's competitors traveled from the U.S. to tell Europe's CFI that companies like Sun Microsystems and IBM have trouble "interoperating" with Microsoft servers because Microsoft is not sharing the "essential language" needed to talk between computers, thus harming competition. A closer look at the issue revealed a different story — one where competitors were trying to use the courts to gain free access to another company's intellectual property. That scenario should make the entire industry sit up and worry.
What drives competitors crazy is that Microsoft figured out how to create a distributed computing cluster that works really well with thousands of computers. This stands in contrast to other vendors like Sun Microsystems, who can only offer a solution using four computers, and Novell, who can only do it with 150. These competitors would like to be able to see and copy Microsoft's patented invention, as they have failed to find the secrets through reverse engineering. Microsoft offered to license the technology to them, but regulators have claimed the price is too high.
Interoperating or Cloning?
The intellectual property at stake in this case does not act like a language, as competitors and regulators claim, but rather like DNA. Free access, then, would give Microsoft's rivals the ability not to talk with them, but to clone them — a dangerous development that would be costly in terms of profits for Microsoft and for the future of any company that relies on intellectual property for its livelihood. This should send a clear message to California regulators and their colleagues who are trying to go down a similar dangerous road. Forcibly sharing patented intellectual property may temporarily make tech competitors happy, but in the long run it would be a disaster.
Imagine if Google were forced to share algorithm secrets with competitors or if Apple were to be forced to allow any music file type to be played on the iPod? Those companies would take a big financial hit, affecting their ability to innovate. It would also hurt state tax revenues significantly.
The CFI's ruling on Monday will send a message to the technology community about just how much a successful company is allowed to innovate according to European law. In a global world, a pro-innovation ruling will be important for everyone. Back in the U.S., a group of states led by New York has agreed that court oversight of Microsoft can end under the current schedule, set for mid-November.
Brown and his colleagues in other states should follow New York's lead and drop the retro thinking.
---
Sonia Arrison
, a TechNewsWorld columnist, is senior fellow in technology studies at the California-based
Pacific Research Institute
.
---