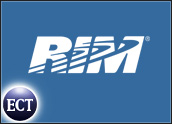 Smartphone maker Research In Motion (RIM) is flipping the script with the latest iteration of the BlackBerry Pearl.
RIM showed off the BlackBerry Pearl Flip 8220 smartphone Wednesday at the CTIA Wireless fall trade show in San Francisco. It is the first device from RIM built on the clamshell form factor.
"What we have here is the evolution from RIM of the Pearl line," Michael Gartenberg, vice president of mobile strategy at Jupitermedia, told TechNewsWorld.
Pricing and other details will be announced at a later date.
Flipping Over the Pearl
Although a great deal of the mobile handset industry's recent buzz has focused on devices based on the candy bar or slider form factor, flip phones remain a hot item stateside.
"Flip phones are very, very popular in the U.S. — much more popular than they are elsewhere in the world, for some reason," Gartenberg pointed out.
The flip form factor is a key component as RIM tries to push BlackBerry devices into the consumer space.
"It's a merchandising brand extension strategy. There are certain people who want to have choice, and if you can keep them looking in your brand — as long as they buy your brand, they are happy," Bill Hughes, an analyst at In-Stat, told TechNewsWorld.
Earlier BlackBerry devices were optimized to be e-mail and Web devices first, with the phone feature taking second priority. That changed with the Pearl, Gartenberg said.
"It was designed to be more fashionable. It was the first BlackBerry with a name. It was designed to be sleek and came in several colors. It was really designed to appeal to a different kind of consumer that considered voice first, because the Pearl felt more like a phone but could do all the BlackBerry tricks. It wasn't designed for the road warrior but for more casual usage," he explained.
The Pearl Flip is the next step in the evolution of that concept, Gartenberg added.
This new handset will not only appeal to people who want a smartphone rather than a full-fledged BlackBerry, but also give consumers who want a BlackBerry another option, noted Hughes.
"If they want a Flip, then they can chose that. Or they can say, 'I'll stay with this style,' or 'I'll step up to the Curve,' or 'the 8820 is really my speed.' The Flip is different enough that it will give people the feeling that they have made a choice," he added.
Opening the Flip
The handset sizes up at 3.9 inches high, 1.9 inches wide and 0.6 inch deep. It weighs 3.5 ounces. It includes a 128-by-160 pixel display, a 2-megapixel camera and a SureType keyboard. It sports a 3.5mm headphone jack and an external microSD expansion slot.
The Pearl Flip is a quad-band EDGE-based smartphone with speaker-independent voice recognition for voice-activated dialing; support for MP3 ring tones; smart dialing; conference calling; speed dialing; call forwarding; voicemail attachment playback; and enhanced background noise cancellation.
The handset also includes a speakerphone as well as Bluetooth 2.0 and WiFi support. As for e-mail, the device supports BlackBerry Enterprise, Microsoft Exchange, IMB Lotus and Novell GroupWise, as well asPOP3 and IMAP4 to access up to 10 accounts.
Users can browse the Web using the device's HMTL browser, capable of displaying both HTML and mobile versions of Web pages in either column view or page view. The handset includes a media player for displaying pictures, listening to music, and watching videos.