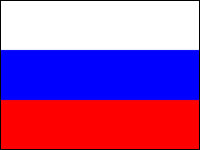 Russia's FSB security service wants to ensure that every ounce of electronic communication is monitored at next February's Winter Olympics in the Russian city of Sochi, according to a team of Russian investigative journalists.
The journalists reportedly unearthed documents and tenders from Russian communication companies that suggest the FSB will make liberal use of newly installed telephone and Internet spying capabilities.
Ron Deibert, a professor at the University of Toronto who was involved in the research, said that the surveillance plans are "PRISM on steroids."
[Source:The Guardian]
South Korea Tops China in Video Game Battle
South Korea's "SK Telecom T1" beat China's "Royal Club" in a sort of video game world cup held in front of 13,000 people Friday at the Staples Center in Los Angeles.
The 90-minute showdown pitted two teams of five against one another as they played League of Legends, a video game in which players guide characters through obstacles in the quest to destroy the opponents' base.
The competition featured teams from North America and Europe as well, but it was an all-Asian final.
The two teams sat at computers, all wearing headsets while being broadcast on a television screen that the audience used to watch the action.
The South Korea squad pocketed a cool US$1 million, while the losers took home $250,000.
[Source:The Los Angeles Times]
Macy's Ditches Online Expansion Plans in China
Macy's is calling off its plans to offer Internet sales of a private-label brand in China.
Macy's, which last year bought a minority stake in Chinese retail company VIPStore Co., had planned to begin offering online products this spring, but a spokesman said the company needs to learn more about Chinese shoppers.
Chinese consumers can still use the Internet to order products from Macy's U.S. website, but the China-specific site is on hold.
While China's e-commerce market is booming — online retail sales in China are up more than 70 percent annually since 2009 and could eclipse half-a-trillion dollars by 2015 — it can still be tricky for U.S. companies to gain a foothold. Earlier this year, Neiman Marcus Group closed a warehouse in China that was designated for orders off the company's Chinese e-commerce site; the company now fills Chinese orders from U.S. warehouses.
[Source:The Wall Street Journal]
ZTE Teaming Up With NBA
Chinese telecommunications equipment company and phone-maker ZTE signed a deal with the National Basketball Association's Houston Rockets.
Terms of the deal were not disclosed, but ZTE will be producing a pair of "Rocket Phones" with the team logo appearing on the device.
China has long embraced the NBA, and especially the Rockets. Houston, after all, drafted Yao Ming in 2002, making the 7-foot-6 China native the top overall pick — a first for a Chinese player. Yao has since retired, but Houston currently has Taiwanese point guard Jeremy Lin. While Taiwan's relationship with mainland China is somewhat tumultuous, the team nonetheless continues to have ties to the Middle Kingdom (to say nothing of Houston's logo, which certainly looks more like a Chinese character than that of any other NBA team.
[Source:Tech In Asia]
EU Wants to Govern the Cloud
Due at least in part to Edward Snowden's leaks, the European Union is mulling ways to shore up cloud computing systems.
The EU was already considering ways to govern clouds prior to Snowden's repeated bombshells about U.S. snooping, but the topic has become more urgent in the wake of the leaks.
In particular, the EU has proposed multiple amendments to protect data from prying eyes. One would require that any data moving from a cloud maintained in the EU to a cloud maintained elsewhere carries with it "a notification to the data subject of such transfer and its legal effects." Another amendment would simply prohibit EU-cloud-to-non-EU-cloud transfers unless certain conditions are first met, including an acknowledgement that the person sending the data knows that it is "subject to intelligence gathering and surveillance."
The EU is also reportedly considering sanctions against companies that turn over records to U.S. law enforcement authorities.
[Source:The New York Times]