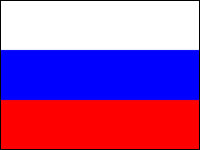 The Russian government plans to produce a patriotic video game to offset the legions of games in which Russian soldiers are the villains.
Russia is also mulling a ban on foreign video games that it claims "distort historical facts." Russia's culture ministry cited Company of Heroes as a game that is particularly problematic: The plot depicts a World War II Russian soldier as a criminal and arsonist, so it's not a rosy representation.
Video games should be conduits of "patriotic education," according to the ministry. Thus the government will sponsor a game to be produced by the Russian Military History Society and released in 2014. It reportedly will chronicle the goings-on of the scrappy Imperial Russian Air Service during World War I.
China, too, has collaborated with video game producers to make nationalist video games. The People's Liberation Army teamed with gaming outfit Giant Interactive Group to develop Glorious Mission Online, which allows gamers to fight alongside the Chinese military as they take back islands at the center of a real-life territorial dispute with Japan.
[Source: Hollywood Reporter via Forbes]
Brazil to Develop Snoop-Proof Email
Brazilian President Dilma Rousseff tweeted that the country's data processing service has been tasked with implementing a secure email system for the entire government.
This is but the latest snooping salvo from Brazil since this summer's revelations that the U.S. snooped on Brazil and Rousseff.
Rousseff canceled a trip to the U.S., and followed that up with a testy speech at the UN — delivered moments before President Obama was to speak — about how agitated Brazil is with U.S. surveillance.
The proposed secure email system would apply to government-level communications.
[Source: The Register]
France Threatens to Block Telecom Job Cuts
France threatened to block job cuts by telecommunications equipment maker Alcatel-Lucent, which announced last week that it planned to nix 10,000 jobs, including 900 in France.
Prime Minister Jean-Marc Ayrault said that the company should try to limit the job cuts, adding that if negotiations fail to reach a compromise, "this restructuring plan won't be approved."
Problem is, the French government can't actually do that much to prevent a private company from tightening its belt — especially considering said company has lost money six of the past seven years. France also threatened to block job cuts in 2012, when carmaker Peugeot and steelmaker Arcelor announced plant closures; however, the job cuts went through.
[Source: Bloomberg]
Google Stymied by South Korea's Web Rules
South Korea's quirky rules are preventing Google and its brethren from providing services their customers expect, the Internet companies have said.
Despite being a democracy with a high standard of living and ubiquitous Internet access, South Korea still has some regulations that seem more fit for, say, China. School-age children, for instance, cannot play online games at night; online maps are restricted from mapping certain areas; online commenters were, until last year, legally required to use their real names; and many Web operators prohibit search engines from indexing their sites.
These rules give domestic competition a leg up, foreign Internet companies have complained. The leading search engine in South Korea is local company Naver, for example — not Google.
[Source: The New York Times]
Alibaba Sets Sights on Walmart
Alibaba, the Chinese e-commerce giant, expects to overtake Walmart as the world's top retail firm in 2016.
Alibaba is already enormous: Its transactions exceed those of Amazon and eBay combined, and it now hopes to triple its volume of transactions to nearly US$500 billion by 2016.
Alibaba recently invested in the U.S.-based two-day shipping service Shoprunner, signaling its intention to expand its operations outside of China.
That said, Alibaba is not forgetting about its home turf: The company plans to invest $16 billion in "logistics and support" in China.
Walmart, for its part, has also been investing in China.
[Source: Reuters via The Next Web]