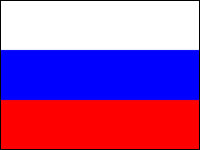 Lon Snowden, the father of famed leaker Edward Snowden, and the family's lawyer have obtained visas to travel to Russia, where Edward Snowden has been granted temporary asylum as the U.S. seeks to extradite him on federal charges.
Speaking on ABC News' This Week, the senior Snowden and the lawyer did not divulge many details of the trip, but Lon Snowden did say that he would go out of his way to avoid aiding and abetting a wanted fugitive.
President Obama last week canceled a planned powwow with Russian president Vladimir Putin. Russia's handling of the Snowden situation was a reason the meeting was nixed.
[Source: The New York Times]
Kim Jong-un Praises 1st North Korean Smartphones
New photos show Kim Jong-un, the leader of North Korea, checking out a local smartphone factory. The photos were reportedly taken in May but only released over the weekend.
The new smartphone, North Korea's first, is called the "Arirang," and it "could not be better," according to Kim.
Deducing from icons that appear on the phone's screen in the photos, Arirang is believed to run on Android.
Parts for the phone are likely made in China and assembled in North Korea — or perhaps the entire device is made in China and merely packaged in North Korea, Tech In Asia hypothesized.
It has been an eventful 2013 for the North Korean tech scene. In January, Google's Eric Schmidt visited the country and lauded its potential for tech-based growth. Then, in February, North Korea widened its 3G coverage (at least for tourists), although that coverage later vanished amid escalating tensions between North Korea and South Korea.
[Source: Caijing (Chinese) via Tech In Asia]
Chinese Official Calls on Popular Netizens to 'Promote Virtues'
A leading Chinese official said that popular Internet personalities should "promote virtues" and "uphold law" through social media.
The comments by Lu Wei, China's director of the State Internet Information Office, came after singer Wu Hongfei — citing grievances with local government — made vague threats about targeting Beijing's housing authority and a neighobrhood community. That was in July, one day after a man set off a homemade bomb at Beijing International Airport.
Such comments will not be tolerated, according to Lu, who said that Internet celebrities should "set an example" by "denouncing any activities that harm the reputation and interests of other people."
Lu issued this edict at a high-level meeting on Saturday, although the speech was not available on the department website.
Some Chinese celebrities have — either of their own volition or out of duty — fallen into line on social media. Movie star Jackie Chan, for instance, has lauded Beijing for its blue skies, even if the brown-nosing drew the ire of other Chinese netizens.
[Source: AFP]
Pirate Bay Releases Web Browser
Notorious file-sharing site The Pirate Bay has released an app designed to help John Q. File-Sharer's Web browser circumvent the increasingly common blocks and filters used by ISPs to restrict access to certain sites.
"PirateBrowser" reportedly circumvents barricades that ISPs put up to thwart file-sharing — including, presumably, the government-mandated blocks in places like the UK and the Netherlands.
The app can be downloaded from its own website and comes with a series of pre-installed bookmarks for commonly blocked sites such as KickassTorrents and, of course, The Pirate Bay.
Importantly, PirateBrowser doesn't make browsing anonymous. So people should still be wary if they are in countries that have, say, huge fees for illicit downloading.
[Source: The Pirate Bay, PC Mag]