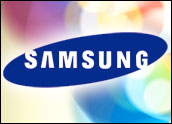 Samsung Electronics is now mass-producing the industry's first 1.8-inch solid state drives (SSD) at a whopping 64 gigabytes, making the high-density flash-memory-based drives suitable for widespread ultra-portable laptop use.
"Flash-based memory drives represent the future of the laptop market," Rob Enderle, principal analyst for the Enderle Group, told TechNewsWorld. "They pull less power and generate less heat, and you don't have to shield them as heavily, so they result in a smaller overall form factor."
Super Durability
While flash drives can eventually wear out, Enderle said, they are astoundingly durable compared to traditional magnetic-disk-based hard drives.
"Lenovo uses flash-based drives almost exclusively in their support of the Williams Formula 1 racing team, because F1 cars destroy hard drives," Enderle noted. "In fact, I'm convinced a lot of hard drive failures may very well be due to magnetic fields we don't realize we are walking in and out of, and flash drives are immune to that, as they are to vibration — the two things that most often take out notebook computers."
Flash drives are durable enough to run through a clothes washing machine, Enderle said, but he noted that he "wouldn't recommend it."
Samsung's 64-gigabyte SSD consists of 64 eight-gigabit single-level cell flash memory chips, Samsung says. The company uses a 51nm process technology, which permits fabrication of tiny components, with each chip having circuitry 1/2500th the width of a human hair. However, all that minuscule circuitry comes at a price.
Heavy Cost
"The immediate demand for drives like Samsung's has been in the ultra-portable market, where demanding users will live with list prices that are three-to-five times that of conventional hard drives," Charles King, principal analyst for Pund-IT, told TechNewsWorld.
"At this point, cost is really the biggest barrier to adoption. With notebooks so aggressively priced, the idea of adding 10-to-30 percent to the list price for a low energy drive is a non-seller for most customers," he said.
Several manufacturers already produce desktops and laptops with flash-based drives, but widespread industry adoption hasn't yet occurred.
Prices are expected to decrease as adoption rises, and Samsung is working to develop the market for its drives in a variety of new mediums, including digital consumer products such as camcorders, PDAs (personal digital assistants) and printers.
Samsung predicts that over the next three years, larger 2.5-inch and 3.5-inch SSDs will also become widely used in standard notebooks and desktop PCs.
"We see sharply increasing interest in SSDs among OEMs (original equipment manufacturers) worldwide amid a growing push to launch premium SSD-based notebooks, particularly in the ultra-mobile category," said Jim Elliott, director of flash marketing at Samsung.
SSDs also are being considered for server applications — such as in advertising or for Web search engines, Samsung says. Sales of SSD units will increase at a whopping 270 percent pace industry-wide between now and 2010, the company forecasts, which will make SSDs the largest growth segment in the NAND flash industry.
Samsung will likely offer these first-generation 1.8-inch 64-GB drives only for OEMs — not to retailers — and it is keeping the lid on pricing details. In January, Samsung released its Q1P SSD Ultra Mobile PC, which uses a 32-GB flash-based drive, at a retail price point of about US$1,999. The company hasn't yet announced plans to use its 1.8 64-GB SSD drives in its own retail products.
A Blindingly Fast New World
In addition to letting consumers enjoy a smaller form factor, the next generation of flash-based drives may change expectations for computing speed.
"Flash can dump its memory much faster [than traditional drives]. One of the limitations right now is that they are using the old hard drive interface … and it's bottlenecking at the drive interface," Enderle noted. Once the bottleneck is fixed, newer flash drives "are expected to be blindingly fast. Even with these flash drives, we're talking about PC boot times in the ten-second range."