Roughly three months after the launch of its flagship Galaxy S5 smartphone, Samsung on Tuesday debuted the device's smaller sibling: the widely anticipated Galaxy S5 mini.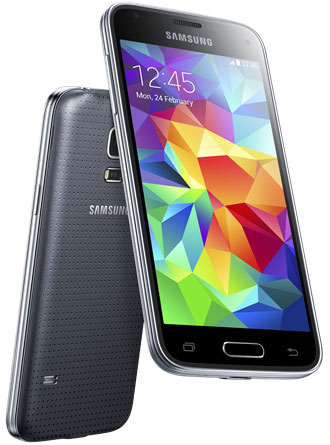 Featuring a 4.5-inch HD 720 x 1280 Super AMOLED display, the Galaxy S5 mini comes equipped with a Quad Core 1.4-GHz processor and 1.5 GB RAM, along with 8-MP rear-facing and 2.1-MP front-facing cameras.
Although compact in size, the mini preserves many of the flagship S5's key features, including IP67 dust- and water-resistance, Ultra Power Saving Mode, a heart-rate monitor, a fingerprint scanner, and connectivity with the latest Samsung wearable devices.
'It's All There'
The Galaxy S5 mini also supports LTE Category 4 for ultra-fast downloads of movies and games on the go. Android 4.4 (KitKat) is the device's operating system.
"It's all there," independent mobile industry consultant Mike Morgan told TechNewsWorld. "This is literally like they just put the S5 in the dryer and shrunk it."
The Galaxy S5 mini will be available in Russia starting in early July, with plans for global expansion after that. Color options at launch include charcoal black, shimmery white, electric blue and copper gold. Pricing was not disclosed.
'A Lot of Appeal'
Samsung has a history of offering downsized options for its Galaxy devices, Wayne Lam, a senior telecom electronics analyst at IHS, told TechNewsWorld.
It did something similar with its Galaxy S3 and S4 smartphones, he pointed out.
In general, miniature versions have a lot of appeal in Europe and emerging markets, said Lam, not only because of the smaller size, but also the reduced cost. "Usually the mini models tend to have wider global distribution."
Part of the reason for that is that carrier subsidies typically are baked in within the United States, he explained, so "carriers are more incentivized to push flagship devices."
Globally, those subsidies are not the norm, however, and consumers tend to purchase their devices at full price. As a result, "people tend to gather at mid-tier or even lower-level devices," Lam said.
'They're Being Very Market-Specific'
As for the Galaxy S5 mini's specs, Samsung is "trying to keep the features that reflect that Galaxy S5 brand," Lam said, including its water-resistance.
Still, "if you dig into the specs, you'll see a lower-cost chip set, display and camera system, along with less RAM," he noted. "They're leveraging the Galaxy S5 so consumers know about it, with its water resistance, heart-rate monitor and great AMOLED display, but they're trying to cost-optimize other features."
At the other end of the spectrum is the Galaxy S5 LTE-A version, Lam pointed out, which is a higher-end offering targeting the Korean market.
"The story for Samsung is to have a flagship device and iterate on that — a small one for emerging markets, a premium for the home Korean market — and we might see other iterations coming down the line," he suggested.
Samsung has "the scale and scope to do that," Lam observed. "They're being very market-specific with the designs, as opposed to someone like Apple, where all they do is create one premium device and sell it into different markets."
'Why Start in Russia?'
"It's a well-understood strategy," noted Morgan. "They have the Galaxy, and it comes in untold variants. It has been very successful for them.
"The part that perplexes me is, why start in Russia?" he wondered. "Don't get me wrong — it's a huge market and there is definitely a large enough base of those with expendable income, but I don't know why that's their first choice."