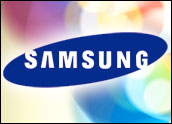 Samsung has begun sampling new 1.8-inch and 2.5-inch 64 GB solid state drives (SSDs) aimed at enterprise servers and high-end PCs, the company announced Sunday.
Using a super-fast SATA (Serial Advanced Technology Attachment) II/native SATA interface, the drives offer a sequential write speed of 100 MB per second and a sequential read speed of 120 MB per second.
"The 64 GB SATA II SSD is based on Samsung's cutting-edge NAND technology with dramatically improved performance specs that are taking system performance to a whole new level of efficiency," said Jim Elliott, director of NAND flash marketing for Samsung Semiconductor.
Company officials could not be reached for information on expected pricing or timing of availability for the drives.
Twice the Speed
The new drives combine a 50 nm-class, single-level-cell (SLC) 8 Gb flash chip with a proprietary, high-speed SATA controller and supporting software. Their interface speed is 3 Gb per second — twice that of Samsung's SATA I predecessor, the company said.
The SATA II drives also require only half as much power as do hard drives typically used in notebook PCs, which generally consume 1.9 watts, and one-tenth the power consumed by enterprise-class 15,000 rpm hard drives in servers, Samsung said.
Samsung's 32 GB PATA (Parallel ATA) solid state drive debuted in March 2006, followed by a 64 GB version using the SATA I interface in March of this year.
The market for solid state drives based on NAND flash memory is expected to show 74 percent compounded annual growth over the next five years, reaching US$10 billion in 2012, Samsung said, citing data from Web-Feet Research.
Maturing Market
Indeed, the market for solid state drives will continue to mature over the next couple of years, Jeff Janukowicz, research manager for SSD and HDD (hard disk drive) components at IDC, told TechNewsWorld.
"Our view is that solid state drives like these are a glimpse at the future in terms of what people can expect in the laptop and server world," Janukowicz said. "Solid state drives offer a lot of advantages over traditional hard drives, which ultimately they're aiming to replace."
For instance, compared with traditional hard drives, which are based on a mechanical system, solid state drives are faster and offer reduced power consumption, he noted.
"In applications where you want a faster response, like for booting up the operating system or opening files, solid state drives have a real advantage," he said.
Higher Prices
Capacity tends to be somewhat lower on SSDs, but their main downside is their price, which remains relatively high, he added.
"I think it's certainly an attractive solution, particularly for people looking for higher performance out of their servers," Janukowicz said.
SanDisk is Samsung's principal competitor in the market for SSDs, but because of Samsung's dominance in NAND flash media, it has an inherent advantage, he added.
"The NAND flash media is where a lot of the cost in these drives lies," Janukowicz said.
Catching Up
Price is definitely a factor, and 64 GB is "not very big," Roger Kay, president of Endpoint Technologies, told TechNewsWorld. "Today, hard drives are typically 80 GB, and much bigger is available, reaching up to 160 GB, 200 GB or even beyond."
As a result, users won't likely pay the higher prices for SSDs unless they really need their improved durability, speed and power consumption, he said.
The 1.8- and 2.5-inch form factors of Samsung's new offerings are also more typical of mobile sizes, he added.
Looking forward, solid-state technology still has a ways to go before it will replace traditional hard drives, Kay predicted.
"Solid state drives are not really direct replacements for spinning media, but they're getting there," he said. "It's a question of when they will be comparable from a price perspective."