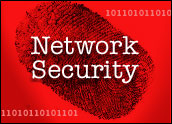 Seagate Technology has been working on delivering a laptop hard drive with built-in hardware encryption for a couple of years, but now the technology is finally hitting the streets, the company announced Monday.
Seagate's new Momentus 5400 FDE.2 (full disk encryption) uses a government-grade security protocol to encrypt all hard drive information transparently and automatically, without the CPU performance hit that comes with most software-based encryption solutions. The laptop drive is aimed squarely at making it easier for enterprise and governments to manage sensitive data without the threat of loss.
"People have been talking about laptop drive encryption for a long time, but working out the details of the authentication and key encryption part of it has been challenging," Charles King, principal analyst for Pund-IT, told TechNewsWorld.
"The way Seagate has it set up is pretty cool — with the key encryption built right into the hardware," King continued. "There are drive encryption technologies out there, but they tend to be software based and you pay extra for them. Having encryption onboard makes a lot of sense from both an ease-of-use and cost standpoint."
Shipping in April
ASI Computer Technologies, which is a channel provider of "whitebook" laptops (PCs that other vendors purchase and rebrand as their own), plans to ship laptops with the Seagate drives as early as April.
ASI will ship its C8015+ model, which will use an 80 GB Momentus FDE.2 drive. The laptop will come with 2.0 GHz Intel Core 2 Duo Mobile processor and will feature a built-in biometric fingerprint reader. The estimated street price is US$2,150.
A Bit of History
Last year, Seagate provided its Momentus 5400 FDE drive to at least one original equipment manufacturer, but interest just didn't explode. Seagate isn't saying it went back to the drawing board exactly, only that it has made the drive even easier to use. The problem with encryption for end users is managing the data — if an end user forgets a password or if a fingerprint reader fails, the drive is essentially unusable unless the user's IT department has a complicated backup plan in place.
Seagate says the ASI C8015 will feature Wave Systems Embassy Security Center's Trusted Drive Manager, software that simplifies setup and configuration of Momentus 5400 FDE.2 drives. At the same time, the software also leverages Seagate's DriveTrust Technology, which is a new security platform that combines Seagate's automated hardware-based security with a programming foundation that makes it easy to add security-based software applications for organization-wide encryption key management.
The integration of Wave Systems, along with enhancements to DriveTrust, "is the juice that makes it all work," Mike Hall, a spokesperson for Seagate, told TechNewsWorld.
Hall also noted that the Momentus 5400 FDE.2 drives will be available to purchase separately this summer. In addition, Seagate is working with other OEM laptop manufacturers with the intent to convince them to offer the new drives in future models. While Seagate is tight-lipped on the details, the company expects to see additional laptops shipping with FDE-based drives later this summer.
Enterprise Interest
While FDE has the potential to generate adoption in the enterprise, it does face some challenges.
"The barrier to entry would be the initial enterprise investment for the FDE drives," Shawny Chen, research analyst in storage and digital audio for Current Analysis, told TechNewsWorld. "FDE drives could cost twice as much as regular HDDs and upgrading or replacing the drives is more expensive … but the cost savings are realized in the long run in CPU performance."
Consumer Models on the Way?
The ASI laptop is targeted at healthcare, legal, finance and government industries, and will likely find a home with enterprises that require strong data protection of employee laptops. What about household consumers and small businesses?
"If business users respond to this the way I expect they will, it would makes sense for this drive encryption to become a secure option in consumer machines as well," King said, noting that he won't be surprised if Seagate starts including the FDE in all its drives, eventually building in a feature set that would let consumers decide if they want to encrypt their own drives.
"I think the security that the Seagate technology offers is obvious and easy to deploy — it's basically a handshake between the user and the hard drive," King added. "What I like about this is that it treats data security in a very systemic way."