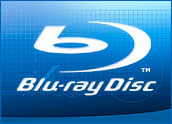 Sharp's announcement Wednesday that it's launching Blu-ray disc recorders, including a model that sports a one-terabyte hard disk drive, has one catch for Americans planning early Christmas shopping: You can't get them because they're only being launched in Japan.
The unit will sell for 300,000 yen (US$2,598). Some of the new Sharp models will be made available in October, while others with more advanced features will debut December.
Blu-ray is the optical disk format being developed for high-definition video and high-capacity software applications. A bevy of brand-name manufacturers and vendors (Apple, Dell, Mitsubishi, Sharp, among others) are in the Blu-ray camp. The opposition format group (Toshiba and Microsoft, among others) backs HD-DVD.
"We would fully expect to see companies in both the Blu-ray and HD DVD camps launch products as we approach the all-important Q4 period," said Jim Bottoms, president of Understanding & Solutions, a UK-based consulting and research group.
Future Uncertain
While the Blu-ray format shows strong performance in Japan and United States, "There's still lots of uncertainty," Bottoms told TechNewsWorld.
The uncertainty is not a simple matter of which side has the better technology. "Critical factors are less about technology itself and more about which side provides the better price point and which side has the stronger industry support," Bottoms said. "We will know better in January/February."
Consumers are finding plenty of tempting choices in sharper, lifelike images and surround-sound audio, taking looking and listening experiences definitively higher and higher. One 25-year veteran of the optical disc industry traced the past and future of image and sound in homes.
"For more than 25 years, optical disc formats have provided the very best quality image and sound quality available to consumers, beginning with LaserDisc and the compact disc," said Andy Parsons, senior vice president of Pioneer's product planning for home entertainment and business solutions division. "DVD has provided the very best standard definition image and sound in the home for more than 10 years, and it's been tremendously successful."
With consumers replacing their analog TVs with high-definition sets, "there is a tremendous opportunity to continue with a new high-def disc format," Parsons told TechNewsWorld. Pioneer is one of the companies in the Blu-ray camp. "As Blu-ray proponents, we are always happy to have another strong brand supporting Blu-ray."
Storage Advantage
Blu-ray has one major edge, according to Parsons.
"Blu-ray's most fundamental advantage is its superior storage capacity at 50 GB per disc," he said. The capacity enables new capabilities for getting the best quality picture and sound, he asserted.
Whichever format eventually dominates, the format wars can only benefit consumers, right? Not necessarily, according to a recent market commentary written by Bottoms.
"Research is increasingly showing that consumers are already confused about the overall high-definition message. Stories abound of consumer with HD-capable TVs but standard definition cable or satellite service thinking they are watching HDTV," says the report. "The next six months will be critical for the future of high-definition discs," he wrote.