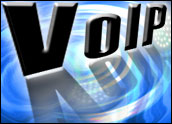 Whether you call it "Voice over Internet Protocol," or a trendier "Voyp" you're joining a widening group of vendors, industry watchers and analysts who see VoIP as SMBs' telephony technology of the future.
The key reason most businesses are so interested in VoIP is the cost savings that come from communicating over an Internet connection, and that includes cheap international call rates. When combined with and enhanced by other VoIP-supported applications for business communications — videoconferencing, audio-conferencing, unified messaging, checking voice mail on-line — business users are looking at numerous efficiency bonuses, too.
Harris Interactive's "2005 Telecommunications Report," released in October, polled over 300 U.S. business decision makers. Respondents targeted were split between small, medium and large firms. Results showed 91 percent of businesses were familiar with VoIP. But so far, only about 10 percent of the total business population has adopted VoIP in at least some part of the operation.
Interest Climbing
The 10 percent figure is a number expected to grow substantially, however. While the technology is still in its early stages, Joe Porus, chief architect for Harris Interactive's technology research practice, said, "I am encouraged to see how quickly businesses are moving toward adoption." Asked to predict the rate of adoption a year from now, Porus said it appeared to be "steadily climbing" and he expects that "2007 might show VoIP as a dominant technology."
For now, however, the 10 percent figure determined by the Harris poll is modest. And some of the reasons smaller and medium-sized businesses may be holding back go beyond general reluctance to try anything new.
Porus described the fence-sitting that's occurring now as a "wall of worry" which VoIP vendors and service providers are going to have to break down. Issues include network reliability, 911 emergency calling, voice quality and security.
SMBs feel they cannot afford to take such risks. They may hear a lot about how VoIP can help them do business better but they also fear they have much to lose should they make the wrong purchase or design decisions.
Some industry watchers warn, however, that SMBs that ignore VoIP could in some cases find themselves at a competitive disadvantage. Art Schoeller, senior analyst at The Yankee Group, tracks VoIP trends in call centers. He told TechNewsWorld that one can expect to see a lot more agents using the technology in the near future. By 2008, he said, 65 percent of agent positions in contact centers will have VoIP in use. This total represents all sizes of contact centers, he added, including SMBs.
Keeping Up
Call-center operators will need to ponder the consequences if they do nothing about VoIP. According to Schoeller, "The increased flexibility that VoIP buys will be a competitive issue by 2007."
Network professionals at Fluke Networks, Everett, Washington-based solution providers for business networks, encourage cautious mindsets when it comes to VoIP implementation. The company's core businesses include cabling infrastructure, network management, and telecom, with more than 90 Fortune 100 companies and government agencies. Fluke Networks' advice is simple for businesses of all sizes: Do your homework before signing on the dotted line.
"This isn't just another application," said Lisa Schwartz, Fluke Networks' solutions marketing manager and head of Fluke Networks' VoIP program. "If the vendor's explanation sounds too simple, it is too simple."
Those skilled in VoIP deployments and management at Fluke Networks make the point loud and clear: Ask a lot of questions. Schwartz says that making a move toward VoIP should include plans to roll it out and keep it running. As this technology is IP-based, running VoIP over the Internet creates problems known as jitter, delay, and lost-packet conditions.
Proper network design and tools are key, she said. Questions to be asked initially are: How do you know your network can support VoIP? Can the phones communicate with the servers? Are the switch ports configured properly? What is the voice quality on each phone?
Ongoing monitoring and troubleshooting are also required to analyze performance; pinpoint the causes of slowdowns or outages; and measure the quality of service.
Done right, with careful management, VoIP can deliver on promises to lower costs, improve productivity, and make companies more competitive. She said that VoIP-enabling productivity tools that allow for unified communications can save employees 10 to 60 minutes a day and that translates into dollars.
Skype Looks at SMBs
One VoIP provider that has made a brand name for itself is Skype. Recently purchased by eBay, Skype has its eyes on the potential in further VoIP adoptions by SMBs.
Skype offers Internet telephony software so that PC users can call each other for free over their computers, using the Internet as their voice network. The software is downloadable. According to Skype, approximately 30 percent of Skype's 59 million registered callers have already used Skype for business communications. That 30 percent is targeted for growth, if Skype has its way, and SMBs are the sweet spot.
Saul Klein, Skype's vice president of marketing, said expectations are for "huge growth" in the SMB space. SMBs in India, China, and Russia continue rapid adoption of PC and networking gear, he noted. "According to AMI Partners," said Klein, "SMBs in these emerging markets spent US$19.4 million on VoIP in 2003, and are expected to spend over $200 million in 2008."
Last month Skype announced its launch of a new service for small businesses, Skype Groups, a service that enables one person to buy and distribute Skype's premium services to multiple Skype accounts.
If Klein were a service provider advising an SMB customer, which key points about Skype would he raise? "Skype is easy, much less complicated to install and use," he said. "This is a critical advantage for the workplace, as often IT resources are strained, and employees have differing levels of confidence in working with new technologies."
Also, said Klein, "Once a company begins using Skype on a regular basis operating costs can be dramatically lowered." Klein offered a case in point in Swedish company IBI, which he said lowered its fixed-telephone costs by 18 percent since bringing Skype on board.
But can cost savings alone distract SMBs from their wall of worry? Some business observers say the real breakthrough will come when potential business users get more familiar with how the technological advantages translate into better ways of doing business, which may be less obvious than comparing charts on toll rates.
"Clearly," said Harris Interactive's Porus, "most businesses see VoIP as a cost saving technology. The challenge for providers is to highlight other areas of the value proposition to strengthen the case for VoIP adoption."
This fact is not lost on Skype's Klein: "The biggest issue at this point is educating the market," he said. Referring to findings from technology consulting firm, Savatar, Klein added, "VoIP delivery models for the SMB are not well understood. This could also be a reason for the slower entry of VoIP into the SMB market."
Security Concerns
If security is a lingering worry, the industry is moving to address the issues. Last month, the VoIP Security Alliance (VOIPSA) which is a group of VoIP and information security companies, issued a Taxonomy Threat Model as a working framework, intended to define security threats to VoIP deployments, services, and end users, with the hopes of implanting accurate VoIP security awareness among industry and the public. Threats include service attacks, such as "call flooding," information hijacking, request looping to exhaust resources by sending a single request message back and forth, spoofed messages, and faked responses such as "busy here."
The general advice that IT buyers get is certainly relevant to VoIP: Security planning is an important priority in running any efficient business, and any rollout involving a company's information should be suitably protected with a security architecture that addresses all the technologies and the potential risks they may pose.
In a white paper on VoIP released earlier this year, authored by VoIP author and instructor Gary Audin, it was noted that several vendors are offering encrypted signaling and encrypted speech behind the firewall. "The encryption functions must be implemented in the IP phones, gateways, and call servers."
Pre-Deployment: Can Your Network Support VoIP?
Some of the critical steps to implementation of a VoIP system that Fluke Networks advises are to verify that:
Each drop is active (wall jack, cable, patch cable, and switch ports are functional)
Each phone can receive power from switch
Each phone can communicate properly with network servers
Each switch port is configured properly
Establish performance baseline
Set goals for system availability, call quality
Post-deployment: Assess and Measure
Fluke Networks also advises the following ongoing tasks:
Observe conversations between phone and network.
Verify that all elements are communicating properly.
Determine if call setup time acceptable.
Verify voice quality (check for jitter, latency, dropped packets) on individual phones.
Measure baseline performance.
Compare measured QoS scores with goals.
Calculate aggregate health score for all VoIP calls on each link or VLAN.
Fluke Networks' Schwartz also noted that even if everything works wonderfully in the small pilot phase, don't be surprised to find the problems on a larger-scale rollout. There are numerous providers of VoIP technologies, from system integrators to phone companies to cable providers to new upstarts. Schwartz' advice for SMBs is to call a variety of VoIP providers and get some options, in order to weigh both costs and returns on investment before making any major decisions.