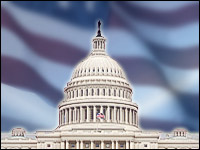 Cisco Systems was among the "array" of American tech firms lobbying against Chinese telecommunications giants Huawei and ZTE.
According to The Washington Post, Huawei and ZTE — which were recently dubbed security threats by the House Intelligence Committee — were targeted in a lengthy "marketing campaign" designed to discredit Chinese firms by insinuating (or outright saying) that they are engaged in overseas spying on behalf of the Chinese government.
The Post article cites three separate congressional offices, each of which said that various U.S. tech firms have lobbied for them to turn up the heat on Huawei.
The anti-China campaign might be a sign that U.S. firms, which once had a near-monopoly on telecommunications, are increasingly wary of competent, low-priced competitors from China, the Post goes on to say.
The newspaper obtained a copy of Cisco's 2011 presentation — subtly titled, "Huawei & National Security" — a seven-page document that implored clients to stay away from Huawei.
Meanwhile, a Huawei spokesman recently told Forbes that the U.S. ruling was a form of "protectionism."
Alas, Huawei's problems extend beyond U.S. borders. Canada recently announced that it would be extra diligent in who it chose to construct its nation's telecommunications systems — a statement thought to be directed at Huawei — and now the UK is investigating Huawei as well.
According to The Guardian, the British parliament has opened up an investigation into the long-term relationship between Huawei and BT, a UK-based multinational telecommunications company.
BT gave Huawei its first landmark contract in Western Europe in 2005. Huawei is currently a large supplier of equipment used in BT's copper broadband service. Huawei also provides equipment for the UK's 4G network that will be launched later this month by EE, the joint venture between Deutsche Telekom and France Telecom.
Let the paranoia begin — or at least continue.
Panetta Warns of Cyberattack
U.S. defense secretary Leon Panetta warned that foreign hackers could hit the U.S. with an enormously disruptive and dangerous cyberattack — in his words, a "cyber Pearl Harbor."
According to the Financial Times, Panetta, who was speaking to an audience in New York, said that a cyberattack could "paralyze and shock the nation and create a profound new sense of vulnerability."
Some of the more visual examples of hacking he used: contaminating a major cities' water supply; shutting down power grids; derailing passenger trains stocked with lethal chemicals (which begs, of course, why passenger trains would be stocked with lethal chemicals).
He added that China and Russia currently posses advanced cyberattacking potential, while Iran was catching up as well.
Panetta called on Congress to pass new cybersecurity legislation.
Facebook in Hot Water Over UK Tax Claims
Facebook was accused of lying about — or at least fudging — its British financial reports.
According to The Guardian, experts have suggested that the company misreported its sales figures and employee salaries, thereby skimping on taxes owed to the British government.
Among the grievances listed by The Guardian: Facebook reported UK revenues of Pounds 20.4 million in 2011, while analysts estimate that the site earned Pounds 175 million. One theory on the discrepancy is that Facebook tallied its UK sales at the company's international headquarters in Ireland, which has lower tax rates than the UK.
Facebook is also accused of charging huge amounts to its UK accounts, which can be used to reduce tax bills.
According to one expert, the UK is being "taken for a ride" by Facebook.
Sprint Nextel Might Get Rope From Japan
Softbank, a Japanese phone and Internet company, is talking with slumping Sprint Nextel about buying a significant stake in the company.
According to the Wall Street Journal, the surprise bid would be worth billions of dollars to the ailing U.S. wireless carrier, which has been on the skids for years.
Softbank reportedly wants to be about 70 percent of Sprint, allowing Sprint to invest more in its next-generation wireless network, which is not on par with AT&T and Verizon.