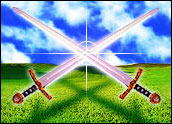 The launch of the iPhone 4 may have brought mobile video calling to the public's attention, but, the fact is, the capability has been available for some time from software makers both large and small. One such player in the video-calling space is Fring, a UK-based company that makes an app for a range of smartphones, including Android devices and the iPhone.
Fring aggregates users' contact lists and channels access to a range of communication tools — including Twitter, AIM and GoogleTalk — through its software. For the last four years, one of those communication tools has been Skype.
Now, though, Skype has disallowed Fring from connecting with its service — and it has threatened legal action as well, Jake Levant, vice president of marketing for Fring, told TechNewsWorld.
"On Friday," Levant explained, "we had to restrict access to the [Fring] service due to capacity. What a mixed blessing. Skype seized the opportunity and said 'you will not restore connectivity to Skype.'"
They Said, They Said
Fring opened fire in the PR battle with a posting on its official company blog calling Skype "cowards." A press release apologizes to Fring customers for any inconvenience Skype has caused them and offers download of a new version of the Fring software, which still provides video conferencing among various mobile platforms but does not connect to Skype on any of them.
Skype countered with a blog post of its own, saying that the assertion that it was Skype that blocked connectivity to Fring's application was "untrue." What did happen, according to Skype, was that Fring breached Skype's API Terms of Use and End User License Agreement.
Both parties seem to agree that there was no formal licensing agreement between them, aside from the API license. Developers are welcome to develop apps that conform to those terms, said Skype.
Fring was in fact operating under an API relationship with Skype, Levant confirmed.
Of Cowards and Tigers
Where the stories do not match is in relating the circumstances under which the Skype connectivity with Fring ended. Skype contends in its blog post that Fring's alleged misuse of the Skype technology was "damaging to [Skype's] brand and reputation." It allows that it had been talking with Fring for some time about the issue but asserts that Fring voluntarily removed Skype connectivity from its software.
Levant called Skype's communications with it "legal harassment."
There was indeed a block of connectivity, he said, and it was on Skype's part when the service was re-established after the capacity issue on Friday. Skype was once a "tiger" on the issue of "freedom" and interconnectivity between communication services, Levant said.
Now that the company has gained power, he argued, it has backed off those ideals.
At issue is the fact that video conferencing has been, until now, a WiFi tool — one that users of 3G mobile communications have longed to access. Even Apple's much-touted FaceTime is restricted to broadband connectivity.
However, a new version of the Fring application approved for the iTunes App Store last week allowed unrestricted mobile video calling on the iPhone, Levant told TechNewsWorld. That followed the late-May release of a similar, unrestricted app for the Android platform.
Although it's a big issue for the companies involved and a PR brouhaha for now, the long-term impact on mobile video conferencing may not be very big, Josh Martin, senior analyst with Strategy Analytics, told TechNewsWorld.
"It's still a very mascent market, and this is but a minor hiccup," he said.
A likely next development is that Skype will introduce its own app to support a front-facing camera, Martin predicted.
This would "go a long way towards advancing the cause of video conferencing," he noted — "even more than FaceTime, because Skype goes beyond the iPhone 4 and has tens of millions of users."